Secrets of a Restaurant Chef The Secret to Grilled Pork Chops Highlights 
Brined Pork Chops With Polenta 02:54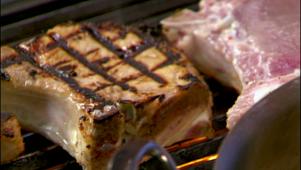 Now Playing
Brined Pork Chops With Polenta 02:54
Anne shares the secrets of her restaurant's head-turning brined pork chops.
Get the Recipe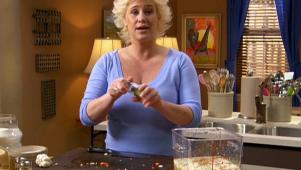 Now Playing
Anne Burrell Shares Her Pork Chop Brining Technique 03:15
Chef Anne Burrell shares her secrets for brining technique for pork chops, which keeps them juicy during the cooking process. Anne's brine recipe includes carrots, onion, celery and the key ingredients: salt and sugar. She adds flavor with fennel seed, coriander seed, bay leaves and garlic. For best results, use thick, bone-in pork chops with a nice amount of fat and brine for three days before cooking.