When people visit Food Network, they are often surprised, and I'll venture to say disappointed, that they don't find delicious heaps of food for the taking by our offices. I guess one can rightfully assume that one of Giada's awesome, mouth-watering plates would just be waiting for them in a grand buffet line. Alas, this is not the case. [We do have coffee though.]
Unfortunately, we must whip up these plates of heaven on our own. And speaking of an amazing Giada plate, give her Sea Bass alla Fiorentina a try...
Full confession: I am by no means gifted in the kitchen. New husband will happily attest to this. But I recently tried out Giada's Florentine-take on sea bass and I cannot tell a lie -- it was unbelievably good. You have to try it! It's so easy and I am now one with the beauty of canned tomatoes...and the magic of flour; a little dusting and the fish tasted just right.
Have you taken on any amazing plates lately?
~ Kristen, Programming Coordinator
PS -- Wish me luck with Tyler.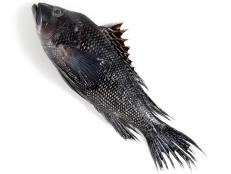 A guide to buying and cooking sea bass.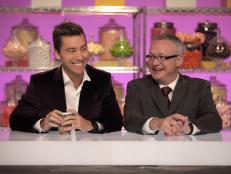 This weekend watch all new episodes from Paula, Ree, Giada and Jeff and then tune in for some action on Cupcake Wars, Chopped All-Stars and Restaurant Impossible.