7 Recipes That Will Make Anyone a Brussels Sprouts Believer
Brussels sprouts have come a long way since their "eat your vegetables or no dessert!" days. In fact, they've gone from being seen as pure punishment to completely craveworthy. With leafy layers that become blistered and caramelized after they meet scorching heat, these earthy morsels have won over eaters in restaurants and home kitchens alike. As we work our way into full-fledged fall produce season and start gearing up for Thanksgiving, load your recipe arsenal with Brussels sprout favorites that will make any skeptic a believer.
Most things in life are better wrapped in bacon, and the case is no different (and maybe even truer) when it comes to Brussels sprouts. Rethink the hearty veg's position in side dish territory and bring it over to appetizer land. These Bacon-Wrapped Brussels Sprouts with Creamy Lemon Dip (pictured above) are slathered in a maple syrup glaze, so they leave the oven delectably caramelized — and they don't even require a toothpick to hold everything in place.
If the mere sight of green on the table sends the eaters in your house into a fury, punch up the color. The Pioneer Woman's Brussels Sprouts with Butternut Squash and Pomegranate Seeds dish offers up a kaleidoscope of color, and it's tossed with pomegranate molasses and chili powder for extra oomph.
Even the pickiest palate will be tempted by Sunny Anderson's Pan-Roasted Brussels Sprouts with Bacon with its delightful smoky saltiness.
Sometimes the simpler recipes are the better ones. Ina Garten's Roasted Brussels Sprouts achieve top marks from reviewers (over 500 reviews, at that) with their simple execution that calls for just olive oil and salt.
We're sorry, there seems to be an issue playing this video. Please refresh the page or try again in a moment. If you continue to have issues, please contact us here.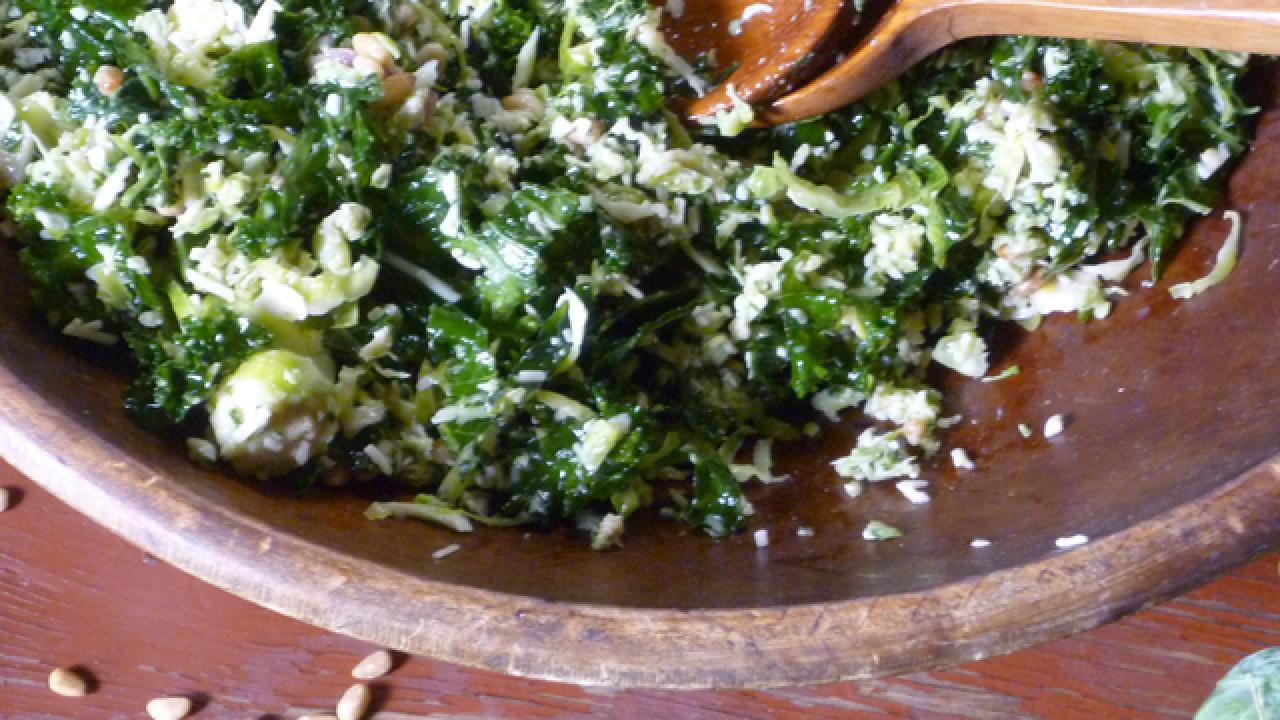 Add a little citrusy brightness to Brussels sprouts Nancy Fuller's way, in a Kale and Brussels Sprout Salad that's healthy to boot. Scatter it with grated pecorino and toasted pine nuts for a dose of saltiness and crunch.
Like potatoes before them, Brussels sprouts benefit from the crusty, cheesy greatness of being cooked the au gratin way. Pile them into a casserole dish with cream, top them with cheesy breadcrumbs, then bake them for an easy and decadent side of Brussels Sprouts Gratin.