Sweet Genius Bloopers From Season 3
Ron Ben-Israel may have it all together in the sweets department, but he doesn't always have his act together on the set of Sweet Genius. Don't miss these hilarious bloopers from Season 3 (click the play button above).
Don't forget to tune in Thursdays at 10pm/9c to catch Ron in an all-new season of Sweet Genius. Each episode, master pastry chef Ron will challenge four chefs to create scrumptious sweets with surprise ingredients to see who will win the $10,000 prize.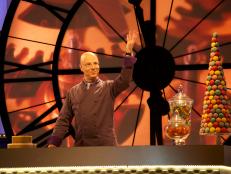 In this new season of Sweet Genius, the chefs I invited into my kitchen really raised the bar with unusual techniques and inspired flavor combinations.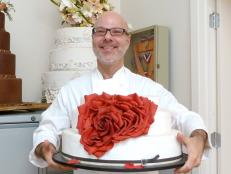 Ron Ben-Israel dishes about what is to come on the second season of Food Network's Sweet Genius.