6 Vegan and Lactose-Free Cheeses Everyone Should Try
These vegan cheddar, mozzarella and gouda cheeses rival the real thing!
Keep in mind: Price and stock could change after publish date, and we may make money from these links.
This story has been updated from its original publish date May 2016.
In response to the rise in allergies and in demand for nondairy cheeses, numerous vegan cheeses are now widely available. Vegan cheeses can be made from a variety of ingredients, like soy, tapioca, rice and almonds.
We rounded up a few varieties of both sliced and shredded cheddar, gouda and mozzarella, that reviewers can't stop talking about. Find out if these vegan cheeses measure up in flavor and nutrition.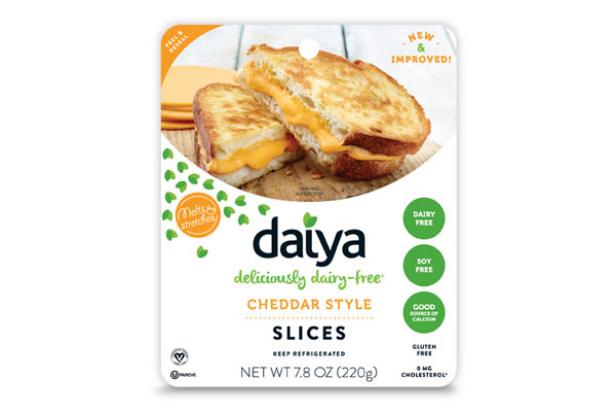 This cheese is free of lactose, casein, gluten, soy and cholesterol. The flavor doesn't really resemble that of cheddar, but the mouth feel is nice. Like most other vegan cheese brands, it doesn't contain any added nutrients, like calcium. It does, however, contain carrageenan, which the Center for Science in the Public Interest lists as an ingredient to be cautious of, as studies have linked it to certain forms of intestinal cancer and ulcerations in animals.
Buy It
Voilife's brand promises their products are free from lactose, soy, preservatives nuts and gluten but are still great for eating shredded or melted. This variety of 100% vegan cheese is made with coconut oil and is high in B12. While reviewers ensure this isn't going to taste exactly like cheddar made with dairy, this substitute is a delicious replacement.
Buy It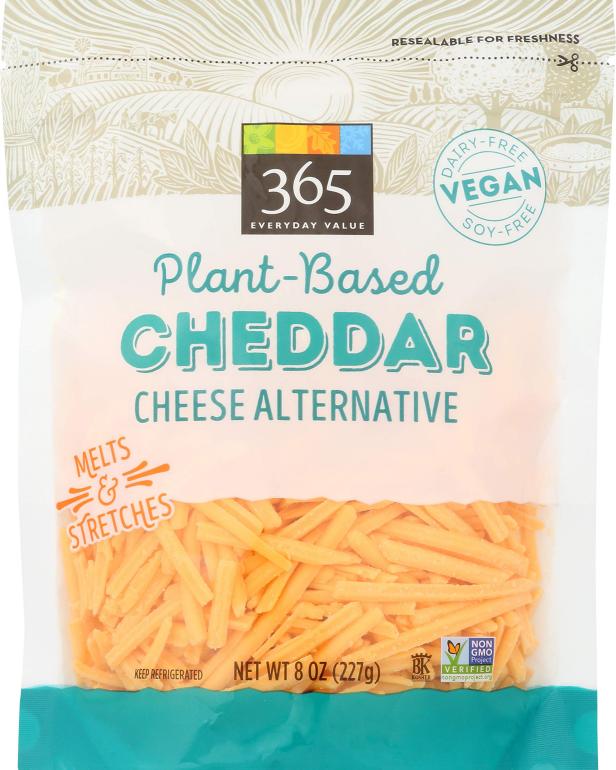 This plant-based cheddar is both dairy- and soy-free and certified vegan. Whole Food's brand of vegan cheese is a great alternative wherever you would use shredded cheese made from dairy, as the company claims it both melts and stretches.
Buy It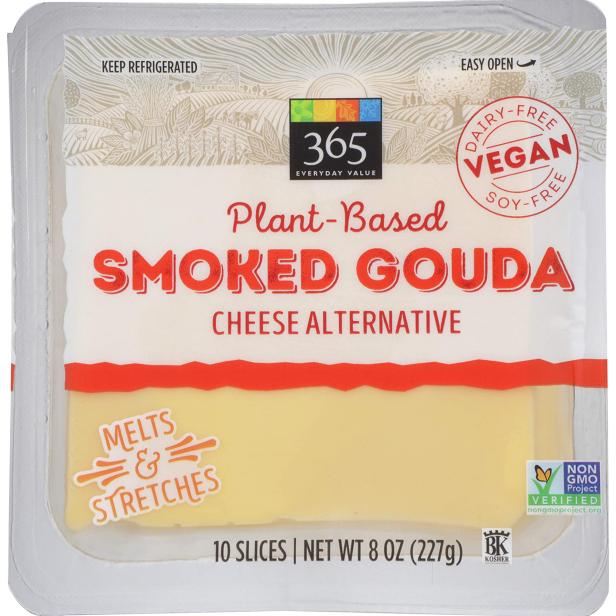 Reviewers praise this planted-based gouda for its impressive smokey flavor and it's stretch-ability when melted. "...this is THE cheese for a grilled cheese!" writes one reviewer on Amazon. Try topped over burgers or in your own sandwich. Either way, it's a great dairy- and soy- alternative wherever you would typically use gouda.
Buy It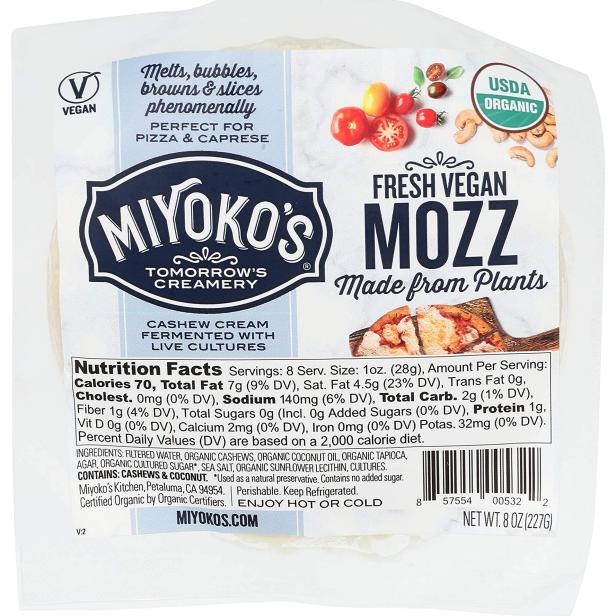 Miyoko's vegan mozzarella is made with cashew cream and fermented with live cultures, so you'll get a similar texture to mozzarella made from dairy. Slice this up to serve with basil and tomatoes for a salad or include it as a topping for your next at-home pizza night.
Buy It