The 8 Best Vegan Protein Powders, According to Exercise Experts
You don't need whey for protein powder to be powerful.
Keep in mind: Price and stock could change after publish date, and we may make money from these links.
Choosing a plant-based protein powder can be tricky since some may be missing important elements needed for building muscle. Exercise enthusiasts need to look for a product with all nine essential amino acids (EAAs), the building blocks of protein, including those that help you build and maintain lean body mass. Here are some of the best plant-based protein powders that sports nutrition experts reach for.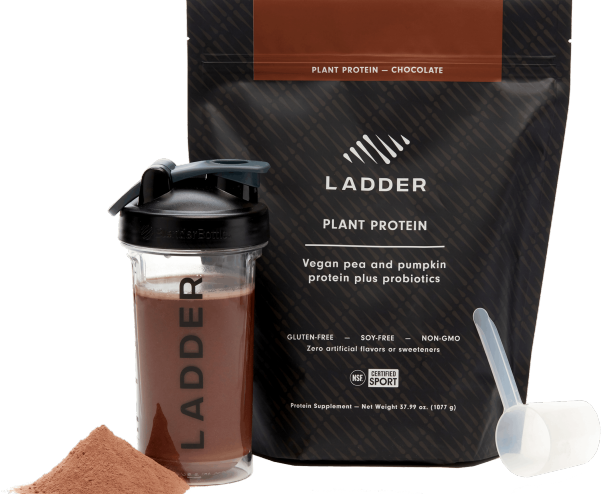 This brand features a combo of pea and pumpkin seed protein, along with digestive enzymes and probiotics and totals 21g of protein per scoop. Ladder also has third-party testing from NSF Certified for Sport, a company that verifies the product is labeling properly and free of banned substances.
Buy It
Soy based protein powders are one-stop shopping for all your essential amino acids – it is one of the few plant-based exceptions, meaning it's a plant-based food that like animal products, offers all nine essential amino acids. Look for brands like Bob's Red Mill and NOW Foods.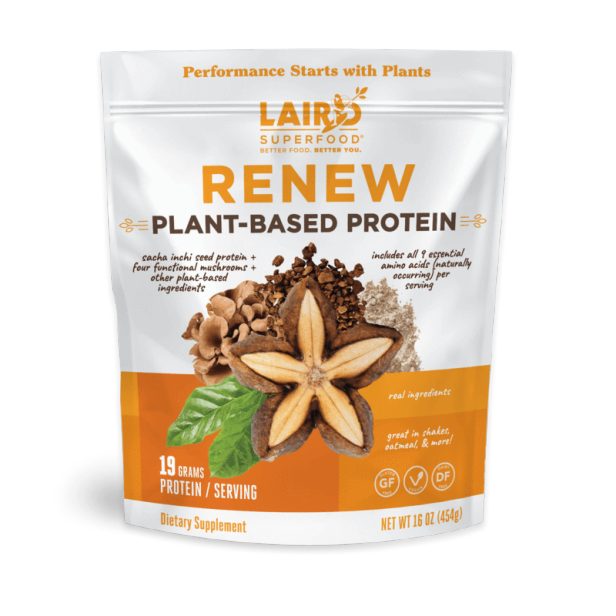 Chris Mohr, PhD, RD of MohrResults.com opts for this plant-based powder from Laird Superfoods. "I mix and match my protein options. One I've really been enjoying is RENEW with 19 grams of protein from a mix of Organic Sacha Inchi, Organic Hemp, Organic Pumpkin Seed, and Organic Cranberry Seed Protein. Along with a bonus of a variety of functional mushrooms added, this one is solid and delivers with taste as well. It even offers 4 grams of fiber to boot."
Buy It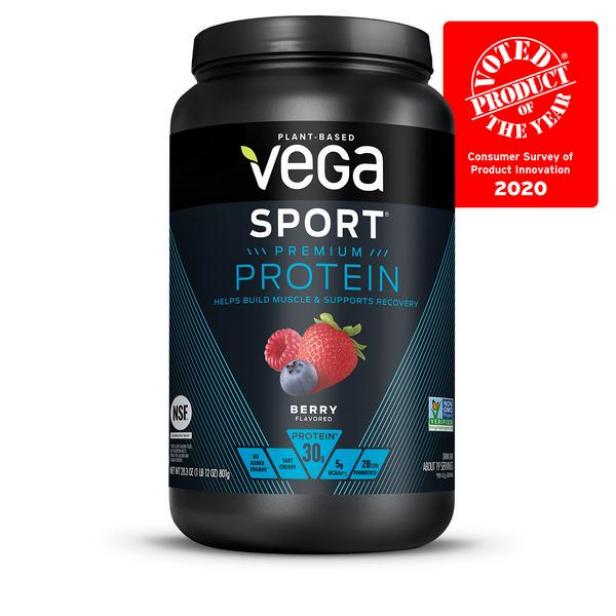 Affordable, accessible (sold all over the place) and most importantly, tasty! Vega is also NSF certified and boasts an impressive 30 grams of protein per serving. It comes in a wide variety flavors including berry, mocha and peanut butter.
Buy It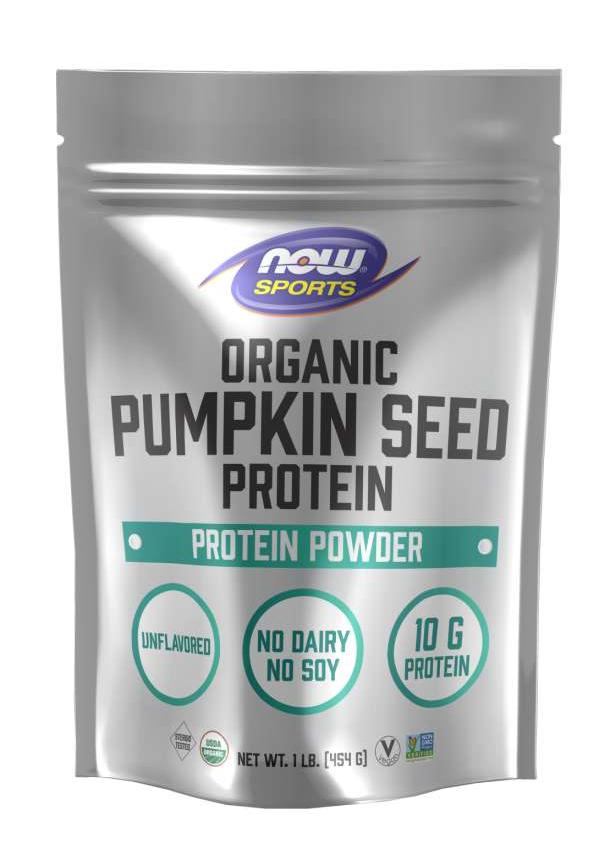 Quickly becoming the new "it" plant protein, pumpkin seed derived products add nutty flavor and 5 grams of protein per tablespoon. It is a great addition to shakes and protein balls plus it adds important minerals like magnesium, iron and zinc.
Buy It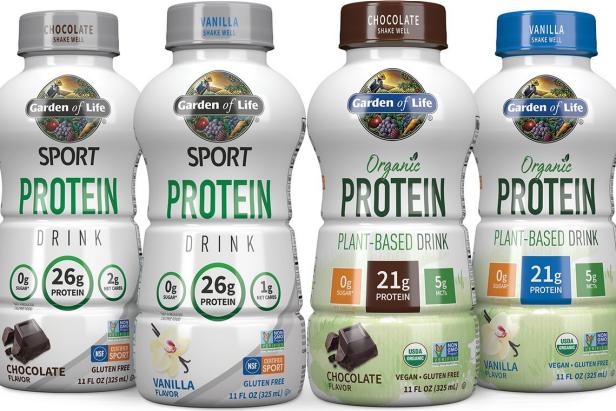 "I'm a big fan of Garden of Life Organic Protein Shake," confesses Mandy Enright, MS, RDN, RYT, the FOOD + MOVEMENT Dietitian. "Not only does it provide 20g of plant-based protein from whole grains, seeds, and legumes, but it also includes 4g of fiber and even contains probiotics for added gut health benefits. I love adding it into smoothies, oatmeal, and even baking with it."
Buy It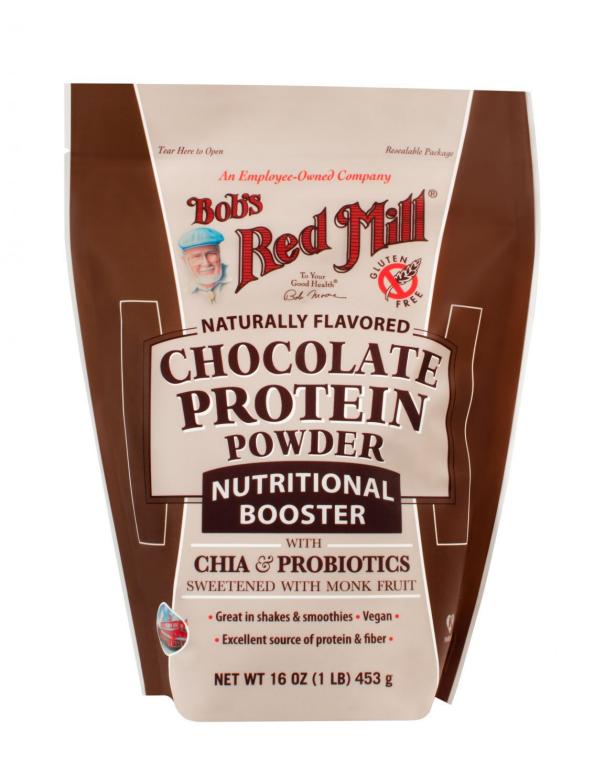 Marie Spano, MS, RD, CSCS, CSSD, a sports nutritionist for the Atlanta Braves encourages a variety of plant-based proteins. "If you are looking for other proteins, grab one that contains more than one type of protein. I like Bob's Red Mill Nutritional Boosters with pea protein and chia seed. It has a mild flavor and can be used in a wide variety of applications from hot to cold including baked goods, puddings and popsicles." There are even more reasons to love pea protein. "I like pea as it is easily digestible and non-allergenic" adds Spano. "For those interested in the environment, pea has a smaller environmental footprint compared to water heavy crops."
Buy It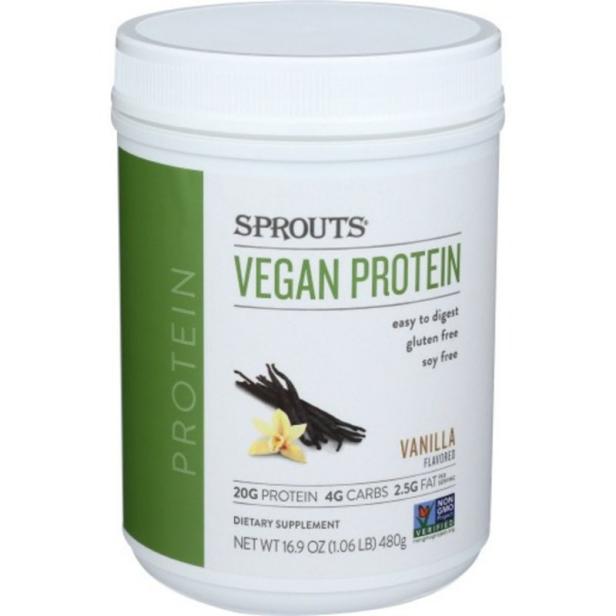 Spano also recommends Sprouts for your bod and your wallet. "Sprouts farmers market vegan protein powder offers a mix of plant proteins (therefore containing all EAAs) and natural nutrient-rich ingredients, plus great taste at an affordable price."
Buy It