By tying a roast, you help it cook more evenly and keep its shape, which can also help make for a more attractive presentation when it's time to carve.
We're sorry, there seems to be an issue playing this video. Please refresh the page or try again in a moment. If you continue to have issues, please contact us here.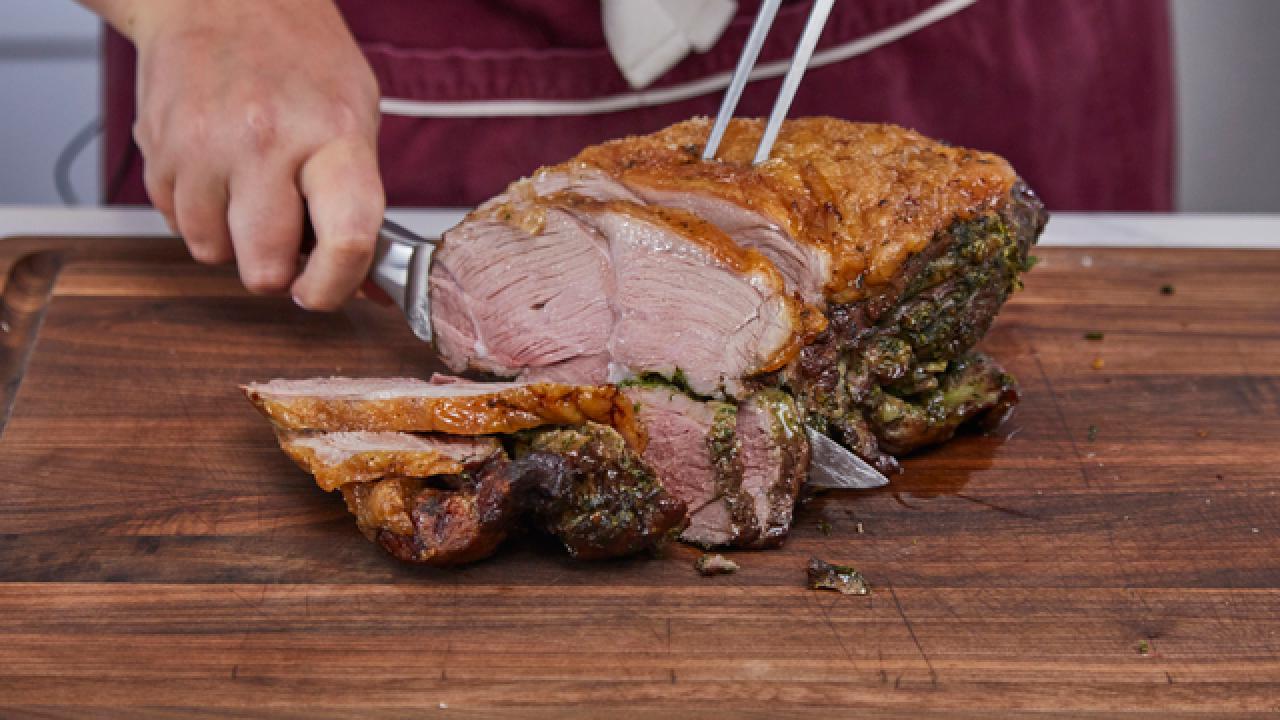 Ready to level up your kitchen skills? We'll show you everything you need to know to tie a roast. Tying a piece of meat helps it keep its shape and cook more uniformly. You can tie evenly-shaped cuts like pork loin or prime rib. This makes for a nice presentation. Irregular cuts, like roulades, pork shoulder or boneless leg of lamb should always be tied in order to cook properly.
Start by drying the meat well with paper towels. A dry roast will not slip and slide while it gets tied.
Next, grab some kitchen twine. Be sure to use cotton twine that is meant for cooking. Wait until after tying to season the meat's exterior. For a rolled or butterflied cut, seasoning the inside with salt, pepper, herbs or garlic is fine.
Work with a very long piece of twine or the entire ball so you don't run out. Hold the twine taut and slide it underneath the far end of the roast. Tie a tight double knot so the twine does not loosen or slide off.
Place your thumb on the twine one inch below the first knot. Wrap it around the roast, then lift the corner you just created at your thumb and pass the twine under it. Pull the twine upward to tighten the loop so it's snug. If tied loosely, the roast will pull away as it shrinks in the oven. If tied too tightly, the juices will run out.
Repeat this process until the roast is completely tied at evenly-spaced intervals, then tie a final double knot and trim off the excess twine. You can now season the roast as your recipe instructs.
After roasting and resting, don't forget to remove the twine before serving. Simply snip it off with scissors and carve away.
Here's How to Use Your Tying Skills: