Fresh ginger is a pleasant aromatic that makes many dishes sing, but removing the peel can be a little messy. Here's how to do it.
We're sorry, there seems to be an issue playing this video. Please refresh the page or try again in a moment. If you continue to have issues, please contact us here.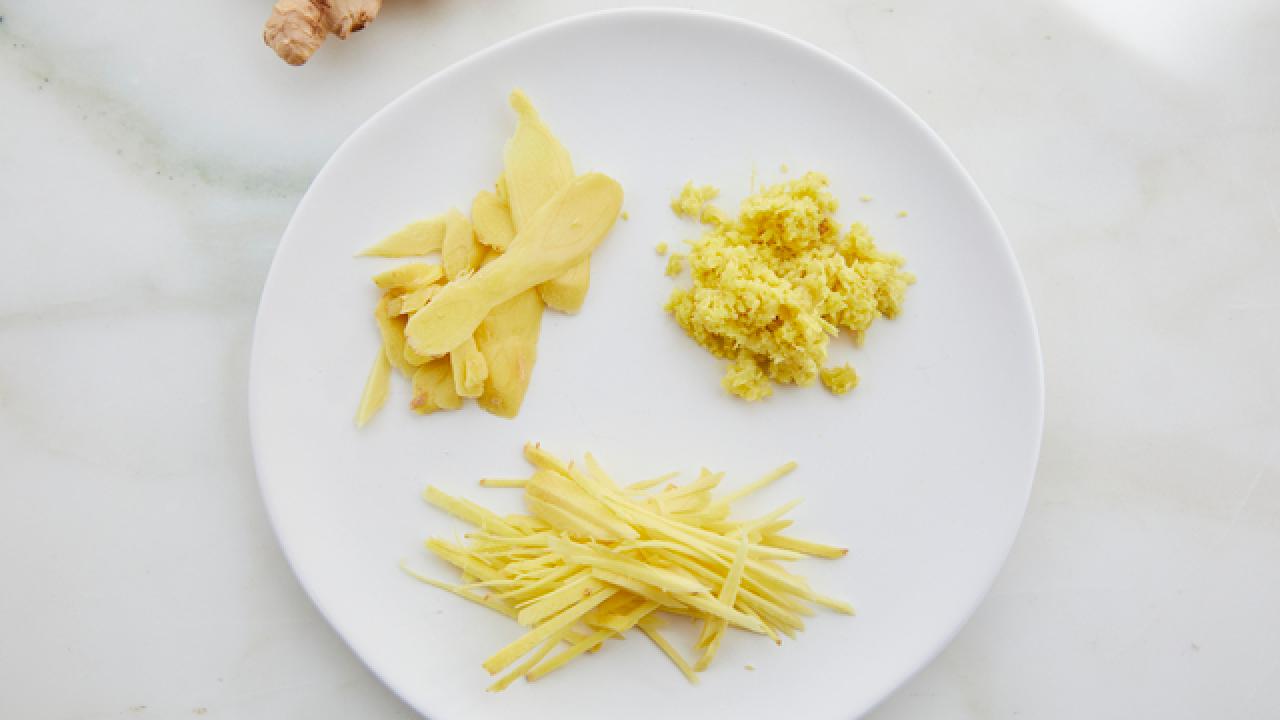 Fresh ginger adds a punch of spice and aroma to everything it touches. But before you use it, this funny-looking rhizome should be peeled. Here's how to peel ginger like a pro:
First off, buy whole ginger that is firm, smooth and blemish-free. An evenly shaped knob will be easier to peel. Wrinkled skin indicates that it is old and dehydrated.
To peel it, use the edge of a small spoon to gently scrape away the skin. Work your way around the bumps and knobs, slowly rotating the ginger as you go.
Once peeled, slice, julienne or finely grate the ginger to use in your recipes.
Store unused ginger in a cool, dry place for about 1 week. Don't peel ginger until you're ready to use it. To keep it longer, wrap unpeeled ginger tightly with plastic wrap and store it in freezer. The frozen ginger can be grated without thawing.
Growing ginger indoors (or out) is easy with these tips for planting and harvesting from the experts at HGTV.
Here's What to Make with your Ginger: