Total:

1 hr 30 min

(includes cooling time)

Active:

35 min
Total:

1 hr 30 min

(includes cooling time)

Active:

35 min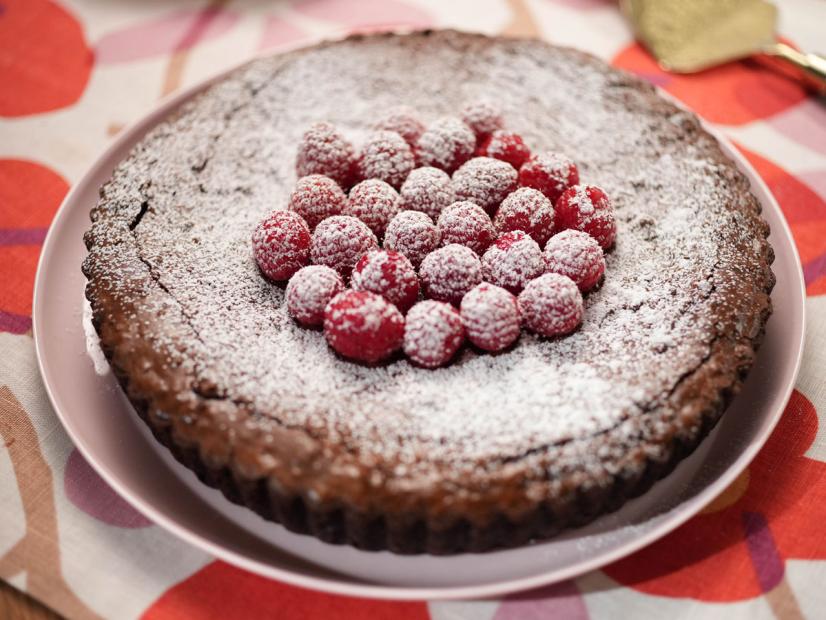 Pre-heat the oven to 325 degrees F. Spray a fluted 9-inch tart pan with removable bottom with non-stick cooking spray.
In a food processor add hazelnuts, unsweetened cocoa powder, salt and 1/4 cup of sugar and pulse until finely ground. Set aside.
In a medium saucepan, melt unsalted butter over medium heat, then cook swirling the pan occasionally, until nutty-smelling and deep golden in color, about 5 minutes. Remove from heat and add the bittersweet chocolate chips. Let stand until melted, about 2 minutes. Whisk the butter and chocolate until smooth, scraping up any browned butter solids from the bottom of the pan. Let cool slightly.
In a mixing bowl fitted with the whisk attachment, beat the eggs with the remaining 1 1/4 cups of sugar and coffee mixture on medium speed, about 5 minutes. With mixer on low, add the chocolate-butter mixture, followed by the cocoa-hazelnut mixture. With a spatula scrape batter into prepared pan and bake for about 35 minutes, or until the top is glossy and a toothpick inserted in the center comes out with a few moist crumbs. Let cool until slightly warm.
Remove the outer ring from the tart pan. In the center of the tart, place the raspberries in a circle or in the shape of a heart. Garnish with sifted powdered sugar. Serve with ice cream.