Total:

35 min

Active:

20 min
Total:

35 min

Active:

20 min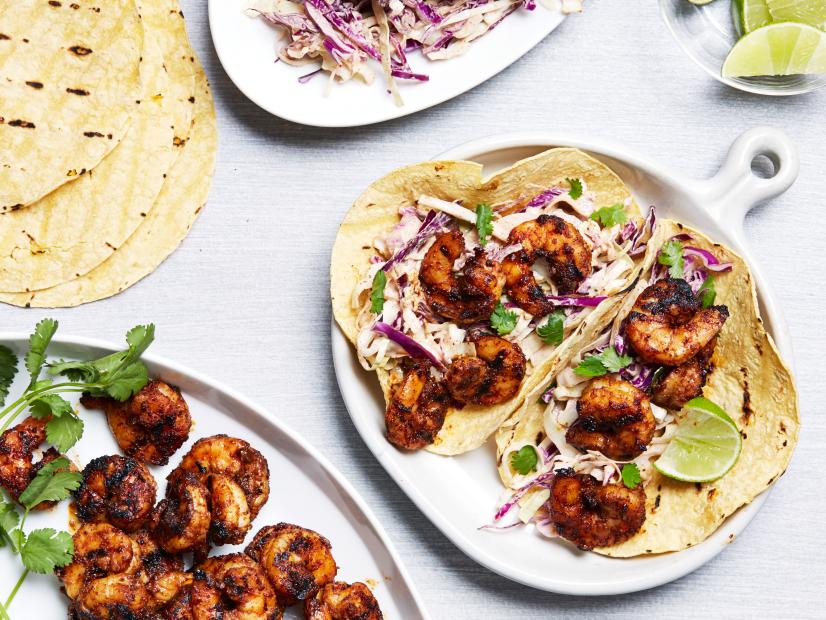 Preheat an outdoor grill or grill pan over high heat.
Mix the brown sugar, chili, cumin, paprika and lime zest together in a medium bowl. Stir 2 teaspoons of the sugar-spice mixture into the sour cream and set aside. Put the remaining spice mixture in a medium bowl and add the shrimp and olive oil and toss to coat and set aside to marinate for 15 minutes.
Toss the coleslaw mix with the spiced sour cream until well coated and season with salt and pepper. Toast the tortillas on the grill, about 1 minute per side. Transfer to a plate and wrap with foil to keep warm.
Remove the shrimp from the marinade and sprinkle with salt. Lightly oil the grill grates. Grill the shrimp, flipping once, until just cooked through, 2 to 3 minutes per side. Serve the shrimp in the warm tortillas with the slaw, whole cilantro leaves, and lime wedges on the side.