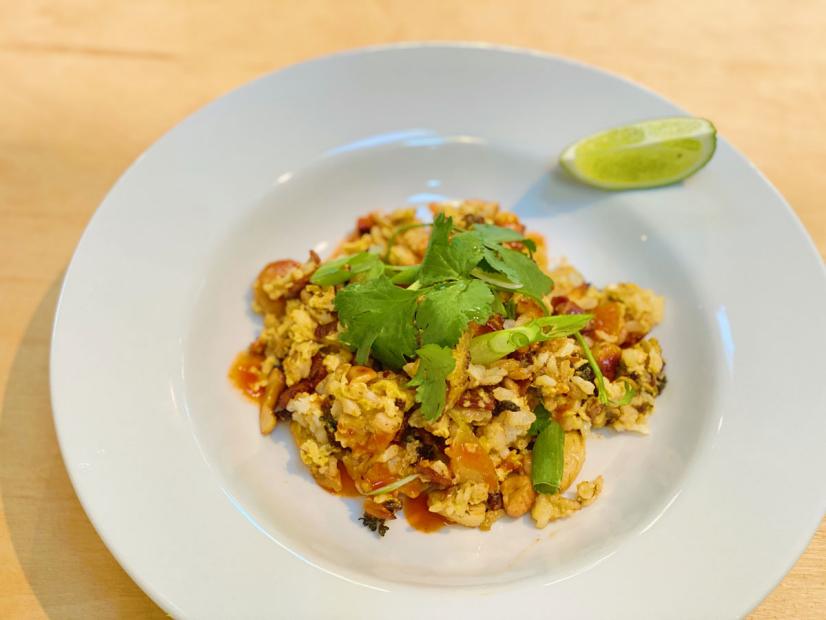 Heat a large saute pan over medium heat and add 2 tablespoons of the oil. Add the bacon and cook until almost crispy. Add the broccoli and saute until starting to turn bright green and soften, about 2 minutes. (Other vegetables may take a little longer.) Add the garlic and nuts and cook an additional 2 minutes. Add the vinegar and toss together. Transfer the broccoli mixture to a large bowl.
Add the remaining 2 tablespoons oil to the pan and raise the heat to high. Add the rice and let cook until crisp, about 2 minutes. Flip and cook until crisp on the other side, about 2 minutes more. Stir in the broccoli mixture. Stir in the eggs and cook for 1 more minute. Serve the crispy rice garnished with your favorite toppers on hand.
For my rice pilaf recipe, search for One-Tray Chicken with Rice Pilaf. For more ingredient substitution ideas, see the article below.