Chopped Viewers' Choice: Fans, You Choose the Chopped Mystery Basket Ingredients
Find out how you can choose the mystery basket ingredients for unsuspecting chefs in an upcoming episode.
Chopped fans, it's that time again, where you get a chance to determine the mystery basket ingredients chefs have to cook with on the show. As we've seen in the past, some of your choices have stumped and upset chefs (just watch the video below for proof!). Here's your chance to be a part of the competition in a unique way. Through our social media channels, you'll be able to choose the basket ingredients for unsuspecting competitors in a future episode. It's your opportunity to assemble the ingredients that make it into all three of the mystery baskets — one basket will be created by Twitter followers, another by Facebook fans and the third by Instagram users. We'll let you know when to tune in so you can see how the chefs fare.
Watch the video below to see how Facebook fans stumped this unsuspecting chef.
We're sorry, there seems to be an issue playing this video. Please refresh the page or try again in a moment. If you continue to have issues, please contact us here.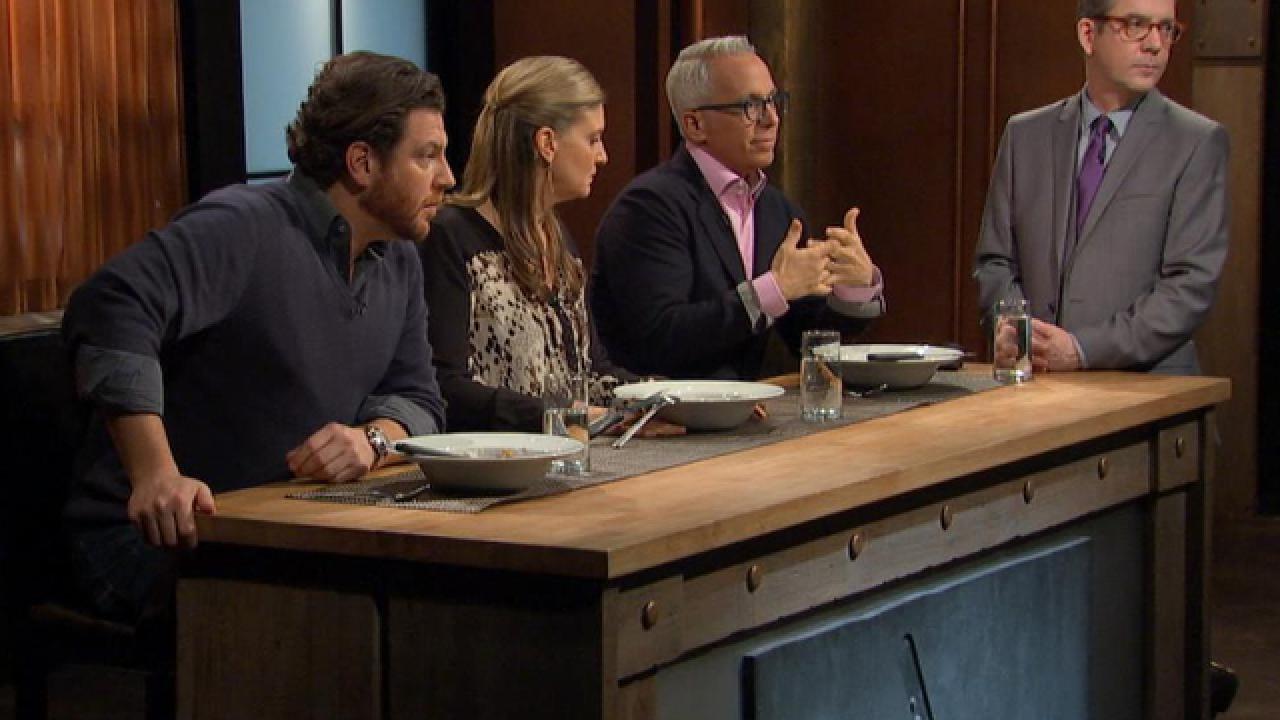 What ingredients would you put inside the Chopped mystery baskets?