These Are the Best Keurig Coffee Pods You Can Buy Now
Coffee in 60 seconds never tasted so good!
Keep in mind: Price and stock could change after publish date, and we may make money from these links.
No matter how you take your cup of coffee, you can't fight the ease and convenience of a Keurig machine — especially if you live in a small space or desire a cost-effective option. You could bust out your coffee grinder, kettle and French press, but you could also pick up a K-Cup and have freshly brewed coffee steaming in your hands in about 60 seconds. Not to mention, K-Cups have expanded to include some pretty delicious roast and flavor options from some of your go-to coffee brands and stores. Since there are so many options for K-Cups, we decided to taste-test 20 different varieties to find the best.
I got my husband and friend in on testing 20 different K-Cups with me, noting strength of brew, sweetness and overall coffee flavor. As a Keurig user, I have experience with tasting different Keurig coffees and felt confident picking these 20 to taste. In testing, we learned that a lot of coffees hide a general lack of flavoring under the guise of being a dark roast. We also found some of the flavor pods were way too sugary, while some were delightfully sweet. Below, we've rounded up our top seven K-Cups that any Keurig user should always have on-hand.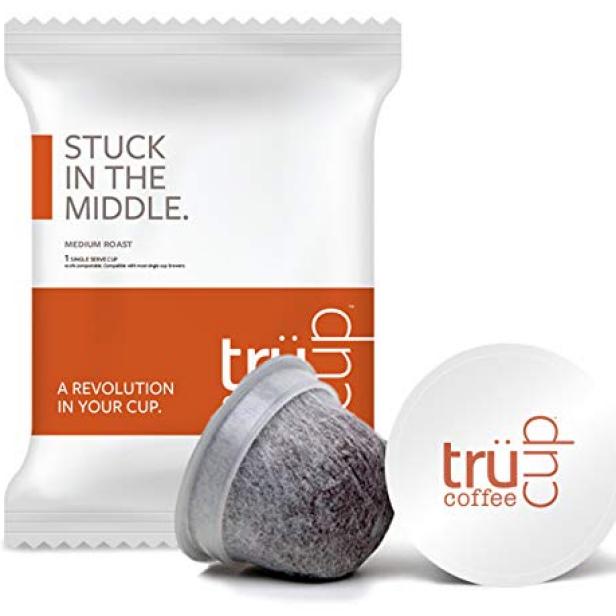 Not only is this coffee low-acid, making it perfect for people with sensitive stomachs or acid-reflux, it was truly the best all-around cup of the day. All three of us completely agreed that it is well-balanced and smooth. It even has a hint of sweetness. Add that to the fact that the pods are compatible with both Keurig and Nespresso machines, and they're biodegradable. You're looking at the recipe for success, folks.
Buy It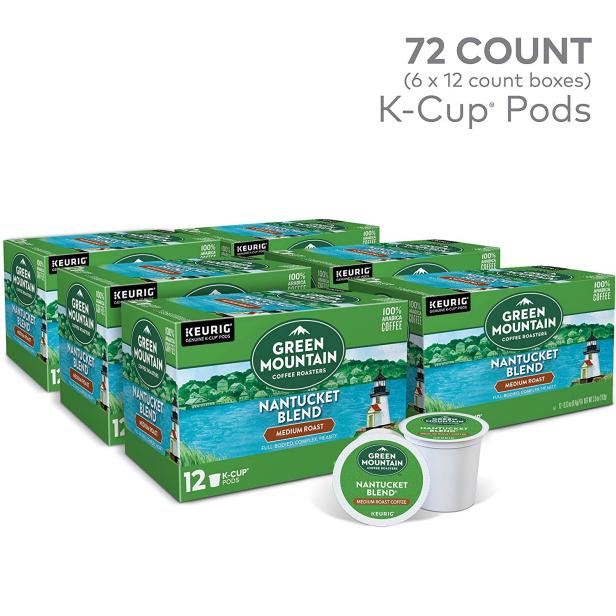 This is a medium blend that features notes of caramel and chocolate with little hints of smoke that makes it feel slightly like a French roast. Even with these bold flavors, it manages to be pretty light and, as my friend described it, "approachable."
Buy It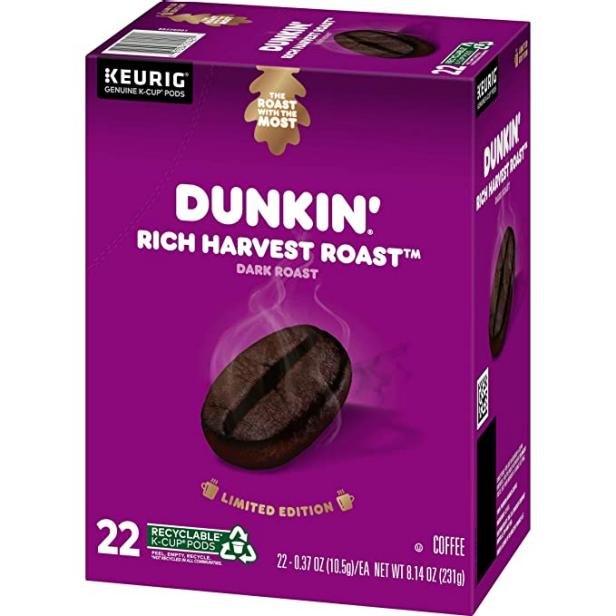 If you want to literally spice up your regular cup of coffee, this is the way to go. This blend is available from September through November, and it's super dark and rich. There are subtle hints of fall spices, but we noticed them more in smell rather than taste. We think the flavor is rich enough to pour over ice for a quick iced coffee option.
Buy It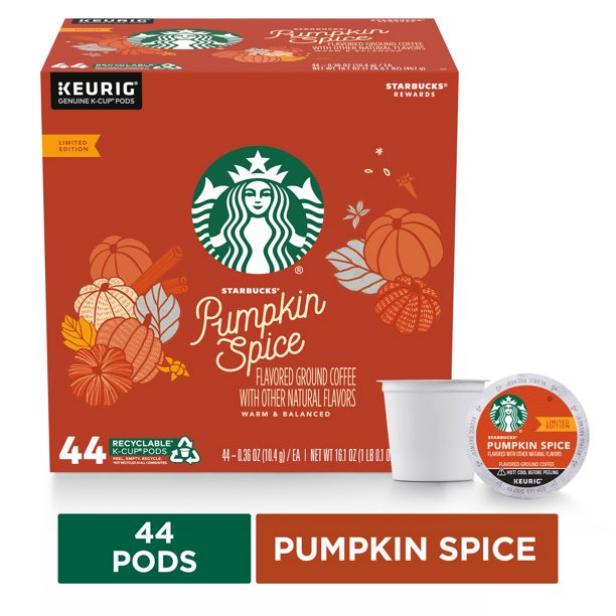 The famous pumpkin spice flavor! This guy isn't as potent as the syrup-clad latte version that you purchase in stores, but it still smells like fall in a cup. The medium-roasted coffee features notes of blended pumpkin, cinnamon and nutmeg. It's rich and hearty and a great way to integrate fall flavors into your morning drink without extra sweetness.
Buy It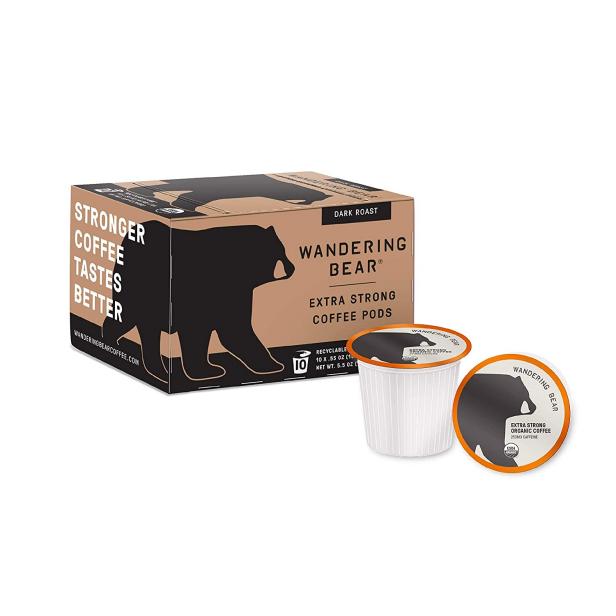 All right, for everyone looking for a cup of coffee that will make your hair stand straight up (from both flavor and caffeine), this is your new go-to. Across the board, we all found this to be the absolute strongest, and it turns out there's a reason for that. Each cup contains 15.5 grams of coffee (the typical average is 11 grams).
Buy It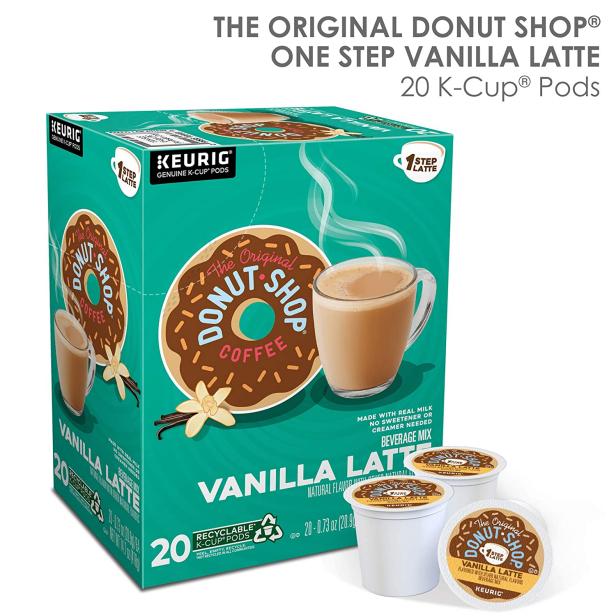 Remember when the Keurig machines first came out and all you could think about was the fact that you could now brew a latte from home? This meets that expectation. It's sugary-sweet, super frothy and milky. My friend even thought it was the best thing that we tried all day. One thing I will recommend — brew this on the 8-ounce setting instead of the 10-ounce, this way you get more of a coffee flavor.
Buy It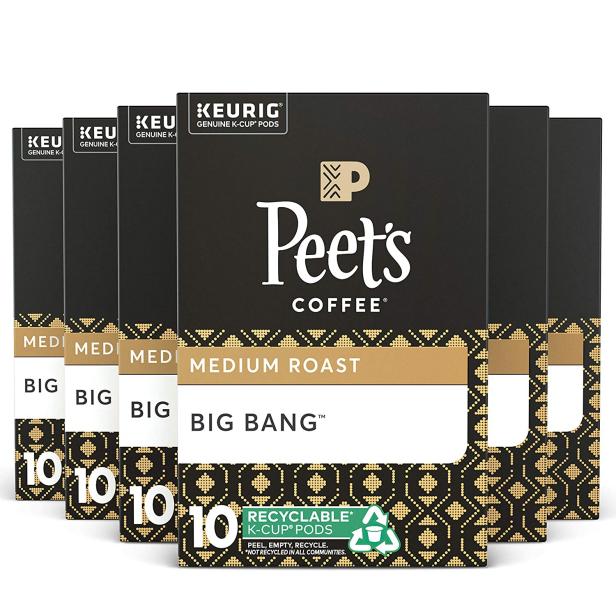 This is a great medium roast. It features notes of tropical fruit, but still manages to be super smooth and not too acidic. It's definitely bold, so we would definitely add in a little milk and a dash of sugar to bring out the fruit flavors.
Buy It