Level:

Easy

Total:

15 min
Level:

Easy

Total:

15 min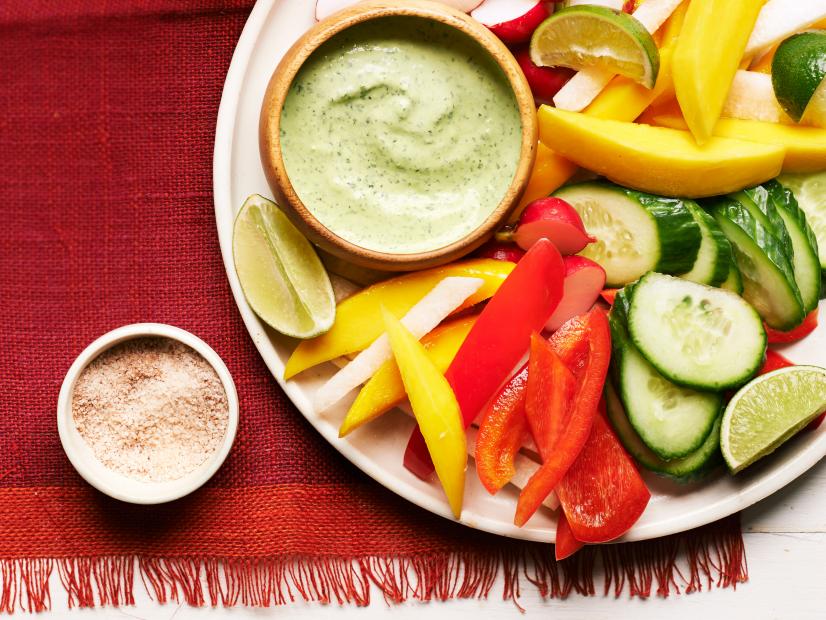 Pulse 1/4 cup salt and the chile powder in a food processor until combined; let the powder settle before removing the lid, then transfer the chile salt to a small bowl and set aside.
Wipe out the food processor and add the crema, cilantro and garlic. Add the grated zest and juice of 1 lime and puree until smooth. Transfer to a small bowl; cover with plastic wrap and refrigerate until ready to serve.
Toss the mango and jicama sticks with the juice of 1 lime. Transfer to a platter along with the radishes, bell pepper and cucumber. Slice the remaining lime into wedges and add to the platter. Serve with the chile salt and cilantro crema.