Turkey Call Shopping List
MENU:

TURKEY SOUP WITH EGG NOODLES AND VEGETABLES


"CLEAN THE FRIDGE" CHOPPED VEGETABLE SALAD WITH CRANBERRY VINAIGRETTE


PENNE WITH SWEET POTATOES AND FENNEL


REINVENTED GREEN BEANS WITH ORANGE VINAIGRETTE


STUFFING FRITTATA


PUMPKIN PARFAITS
NOTE: Total amounts needed for certain ingredients are stated in parentheses, just in case you already have these items in your kitchen and do not need to buy them.

****This menu assumes leftover Thanksgiving food. You will need:
4 cups shredded/cubed leftover turkey
2 to 3 cups leftover stuffing
4 cups cooked green beans
2 cups roasted, cubed sweet potatoes
1/2 cup cranberry sauce, chunky or jellied
2 cups pumpkin pie filling and crust (scooped from a cooked pie)

STAPLE PANTRY ITEMS (Always make sure you have these staples on hand - these are essential ingredients you should always need.)
Salt, preferably kosher
Ground black pepper
Oils (extra-virgin or virgin olive oil, corn, vegetable)
All-purpose flour (2 tablespoons)
Granulated sugar (1 tablespoon)
Jar of minced garlic/peeled garlic cloves (2 teaspoons minced OR 2 cloves)
Cooking spray
Unsalted butter (1 tablespoon)

PRODUCE
2 leeks
4 carrots
1 bunch fresh parsley (9 tablespoons chopped)
1 bunch fresh rosemary or 1 teaspoon dried (1 tablespoon chopped)
1 bunch broccoli or 1 package broccoli florets (1 cup)
1 bunch cauliflower or 1 package cauliflower florets (1 cup)
3 stalks celery (1 cup chopped, plus 1 stalk, chopped)
1 cucumber (1 cup chopped)
1 fennel bulb
2 shallots
3 ripe tomatoes
1 bag or box frozen green peas (1 cup)

FRUITS
N/A

MEATS, POULTRY & SEAFOOD
N/A

PANTRY GOODS (herbs, spices, breadcrumbs, seeds, oils, nuts, canned goods, etc)
3 (32-ounce) cartons reduced-sodium chicken broth (9 cups)
1 bag/box uncooked egg noodles (6 ounces)
1 (16-ounce) package uncooked penne pasta
Dried thyme (2 teaspoons)
Onion powder (1/2 teaspoon)
Mustard powder (1/2 teaspoon)
Ground nutmeg (1/4 teaspoon)
3 bay leaves
Stuffed green olives (1/2 cup sliced)
Dijon mustard (2 teaspoons)
Cranberry sauce, chunky or jellied (4 tablespoons)
Red wine vinegar (1 tablespoon)
Candied walnuts or pecans (4 tablespoons)

CHEESE & DAIRY
Milk, regular or lowfat (1 3/4 cup)
Grated Parmesan cheese (4 tablespoons)
Shredded cheddar cheese, regular or reduced-fat (1 cup)
8 large eggs
1 pint Vanilla ice cream or frozen yogurt, softened (2 cups)
Whipped cream or whipped topping (8 tablespoons)

MISCELLANEOUS
Orange juice (3 tablespoons)

OTHER (specialty items, special equipment, tools, etc)
N/A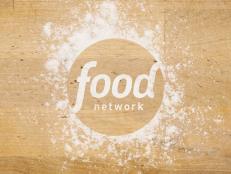 See videos and schedules for your favorite Food Network shows, including Ace of Cakes, Good Eats, 30 Minute Meals and Diners, Drive-ins and Dives.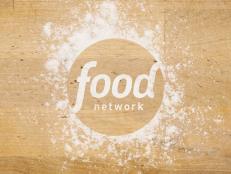 The experts from Food Network and Food52 developed these make-ahead dinner recipes for busy families.