Level:

Easy

Total:

4 hr 20 min
Prep:

15 min

Inactive:

4 hr

Cook:

5 min
Level:

Easy

Total:

4 hr 20 min
Prep:

15 min

Inactive:

4 hr

Cook:

5 min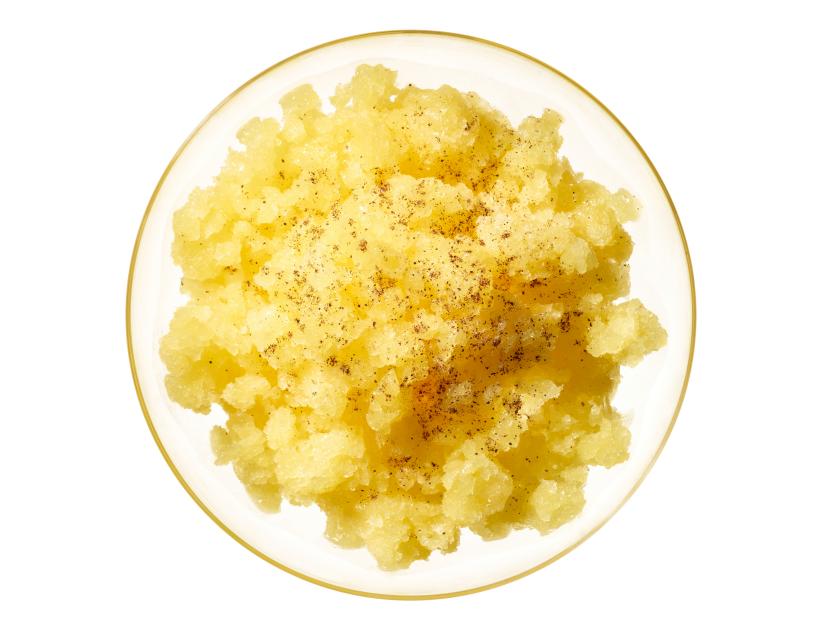 Combine the sugar and 1/2 cup water in a medium saucepan and bring to a simmer over medium-high heat. Cook, stirring occasionally, until the sugar dissolves, about 1 minute; transfer to a blender and let cool completely.
Add the mango nectar, cubed mango, lime juice and a pinch of salt to the blender and puree until smooth. Press through a fine-mesh sieve into an 8-inch-square stainless-steel or glass baking dish.
Freeze until ice crystals begin forming around the edges, about 45 minutes. Use a fork to scrape the crystals toward the center of the pan, then continue freezing, scraping every 30 minutes, until frozen, about 4 hours. Serve topped with chile powder.