10 Dishes That Make Me Dream of Summers in Hawaii
Eat these Hawaiian specialities, and you'll feel like a local. And be super happy.
Oh, how I miss the joys of being a child on summer break — I'm lucky enough to have friends and family in Honolulu, and that meant spending summers surrounded by white sand beaches and palm trees. (Even though it wasn't all rainbows and waves for me — several of my summers were also spent at math camp. Thanks, mom.)
Nevertheless, many of my favorite childhood memories of Hawaii are all about the local food. There are some dishes that immediately transport me back to Oahu with just one whiff. I've tried long and hard to get a taste of Hawaii by searching out (and even recreating) some of these dishes in other places I've lived, but it just isn't the same!
So take it from me — if you're planning a trip to Hawaii, these are the dishes you want to eat. I can assure you that you'll be reminiscing about them long after your trip has ended.
This is kind of the Frankenstein of Hawaiian foods. It's a rather random combination of white rice, a hamburger patty, brown gravy and a sunny side-up egg (the yolk must be runny!). But somehow, it just totally works. It's Hawaiian comfort food at its finest and there are a ton of variations on the dish — you might try yours with Spam, katsu, kalua pork or teriyaki chicken or beef, but you really can't beat the original!
If there's any food Hawaiians are known for loving, it's Spam. We even have an entire festival dedicated to the canned meat, so there's no way I could not include it in this roundup! After my summer math classes, I'd always run to the 7-Eleven across the street and pick up a Spam musubi — it never failed to hit the spot. What's not to love about a thick slice of fried, salty meat brushed with a sweet soy glaze, atop a bed of sticky white rice and wrapped in nori?
There are several famous shave ice shops around Oahu and every local has their favorite. After leaving the beach with rosy cheeks and salty hair, all I ever craved was shave ice. The best part was always the fact that these refreshing mounds of ice were the size of my actual head. My go-to order is still the same today — lilikoi (or passion fruit), lychee and li hing mui please!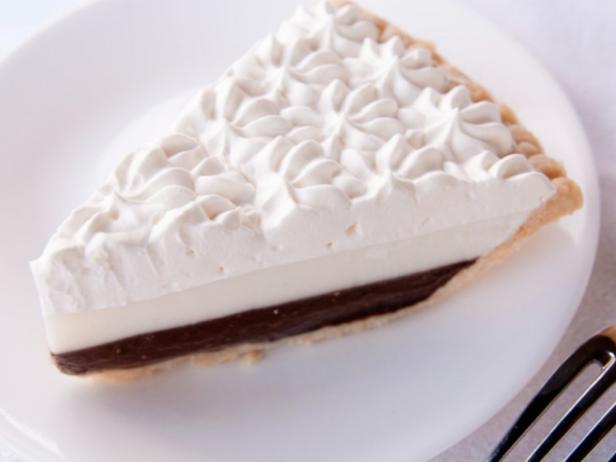 Tedâ s Bakery in Hawaii
Oahu's North Shore may be best known as a surfer's paradise, but it's also home to Ted's Bakery, which s ideal after a day at the beach. The local institution started selling coffee and pastries in 1987, quickly gaining a following for their Chocolate Haupia Cream Pie. These days, you can also find savory sustenance all day, including local favorites like the Loco Moco, a hearty breakfast of white rice topped with a hamburger patty, fried egg and brown gravy, or a plate lunch, Hawaii's answer to the Southern meat-and-three. Choose from favorites like garlic shrimp, Hawaiian BBQ chicken or teriyaki beef, served with two scoops of white rice and macaroni salad (or sub in brown rice and a tossed salad); portions are shareable, so order a couple to split. There's plenty of outdoor seating, but many visitors order food to take on a picnic at nearby Sunset Beach Park. Beyond the Chocolate Haupia Cream Pie, try the Pineapple Macadamia Nut Upside Down Cake, made with macadamia nuts from the Big Island's Hamakua region.
When in Hawaii, no special occasion is satisfactorily celebrated without a chocolate-haupia pie (the one pictured here is from Ted's Bakery). Velvety rich chocolate custard is topped with a creamy coconut pudding and a mountain of whipped cream — I'm drooling as I write this. This pie is good enough to convert any coconut haters.
Ah, the classic plate lunch — a Hawaiian staple for locals and the number one option for a quick and affordable meal. Available at hole-in-the-wall joints and roadside stands all over the island, the plate lunch is versatile, filling and downright satisfying. Just follow your nose and the random smoke streams alongside the road to various vendors grilling up all kinds of meats! My favorite order as a kid? Two scoop rice, mac salad and teriyaki chicken. Is it healthy? Nah. But delicious? Always.
If there's a single dessert that I cannot leave Honolulu without eating, it's a piping hot malasada (and by single, I mean please give me three of those bad boys). These sugar-coated doughnuts were brought to Hawaii in the late 19th century by Portuguese immigrants and have been a Honolulu dessert staple since. While the plain is still my top choice, some bakeries have added their own Hawaiian flair by filling them with chocolate, haupia (a traditional coconut pudding), guava, mango, passion fruit or custard.
This is one of Hawaii's true local dishes — to eat it is to taste what early native Hawaiians consumed hundreds of years ago. It also happens to be my mom's favorite Hawaiian food, so it holds a special place in my heart. Lau lau is typically made of pork, fat and butterfish wrapped in taro and ti leaves. The little meat bundles are steamed for hours until the meat and leaves are fall-apart tender. Nowadays, you can find variations filled with chicken, fish or vegetables. Locals eat it with rice or poi, but it's just as tasty by itself!
In the North Shore, there sits a little food truck that churns out the most mouthwatering garlic shrimp I've ever had. This truck proves that simple is best—shrimp, olive oil, lemon, butter and LOTS of garlic, served alongside two scoops of rice is all it takes! Make sure to roll up your sleeves because it will get messy, but it is so worth it. And don't expect to kiss anyone for the rest of the week because after eating there, your breath could probably kill a person with one whiff.
Lomi lomi salmon became an integral part of the Hawaiian diet after European sailors introduced salted fish to the islands. You'll most likely find it at any luau or gathering as a cold side dish and it's easy to make at home too. The tomatoes and onions provide the perfect refreshing contrast to the salty fish. Just combine all of the ingredients and mix with your hands! Fun fact: The name "lomi lomi" actually refers to the method of mixing the fish by hand, since the term translates to "to massage."
Although it may not win the award for "most beautiful dish," don't let that prevent you from sampling one of Hawaii's tastiest native foods! Squid, or octopus, is cooked with taro leaves, coconut milk and garlic until tender. The texture is almost like the Indian dish saag paneer, but the taste is definitely one-of-a-kind. It's incredibly rich and creamy, and is a great accompaniment to the classic luau spread.