Our New Favorite Way to Make Trader Joe's Cauliflower Gnocchi
Keep in mind: Price and stock could change after publish date, and we may make money from these affiliate links.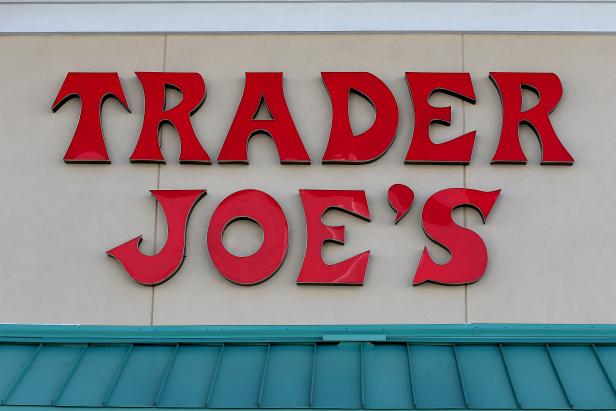 185201383
PINECREST, FL - OCTOBER 18: The Trader Joe's sign is seen during the grand opening of a Trader Joe's on October 18, 2013 in Pinecrest, Florida. Trader Joe's opened its first store in South Florida where shoppers can now take advantage of the California grocery chains low-cost wines and unique items not found in other stores. About 80 percent of what they sell is under the Trader Joe's private label. (Photo by Joe Raedle/Getty Images)
As far as cult-favorite Trader Joe's products go, the coveted cauliflower gnocchi reigns supreme. It can be nearly impossible to snag in the store and therefore a necessary grab if you spot a bag in the freezer section. But, unless you know the right way to cook it, you might be left wondering what all the hype is about. Take it from one of Food Network's staffers — she found that rather than cooking in accordance with the package (which led to a soggy, mushy mess), she prefers baking the gnocchi in the oven for a crisp, golden result. Always looking for new ways to hack a Trader Joe's staple, we decided to try out another cooking method cauliflower gnocchi fans are raving about — in the air fryer.
It seemed like a no brainer, after all air fryers have been all the rage this year and are the ideal solution to crisping up just about anything. When testing this method out, I used my air fryer toaster oven, but a quick Google search showed me that this works great with just about any air fryer model. Just like when baking in the oven, this method requires no oil or water. You simply place the frozen gnocchi into your air fryer basket and let cook at 450 degrees F for about 15 to 20 minutes. (Your time and temperature might vary based on what air fryer you have.) Also similarly to when baking in the oven, you shouldn't expect this dish to resemble the pillowy gnocchi you would order at an Italian restaurant. Instead, you'll end up with crisped up balls of dough that pair perfectly with your favorite sauce.
Made with 75% cauliflower, Trader Joe's claims this version of gnocchi is lower in fat and carbs in comparison to other potato-based offerings. But don't worry, there isn't an overwhelming taste of cauliflower to your dish. We've found that these little golden balls of dough — whether doused in butter and sage, coated in cheese or mixed with a marinara sauce — perfectly absorb and complement any flavors in your dish.