These At-Home Cocktail Machines Bring the Bartender to Your Kitchen
Effortlessly craft bar-worthy cocktails with these countertop machines!
Keep in mind: Price and stock could change after publish date, and we may make money from these links.
Part of the fun in going to a bar is having a drink you normally wouldn't make yourself. At home, you might not have the right ingredients to pour a Manhattan or the tools to properly shake up a martini, and, frankly, sometimes can be easier to leave all the fancy mixing to a bartender. But, if you've ever wished that bartender could show up at home and mix up your nightcap, you're in luck. While canned cocktails are certainly having a delicious moment, there is another way to get a freshly-poured drink in the comfort of your own kitchen. These three machines use capsules, bottled spirits and mixers or a combination to pour a well-crafted drink in minutes.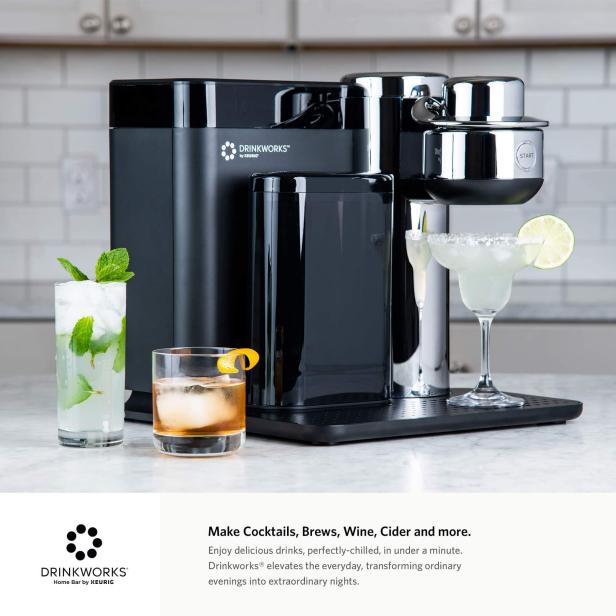 Keurig changed the way we make coffee, and now they're reinventing what it means to mix a cocktail at home. Much like their coffee machines, the Drinkworks Home Bar uses pods, which already contain alcohol and are sold separately. Easily whip up individual Mai Tais, Cosmopolitans and Gin and Tonics (this machine can carbonate your drink, too!) in no time. Plus, the Quick Cool KOLD Technology promises to deliver drinks at an ideal chilled temperature. Happy hour just got a lot more customizable in the comfort of your own home.
Buy It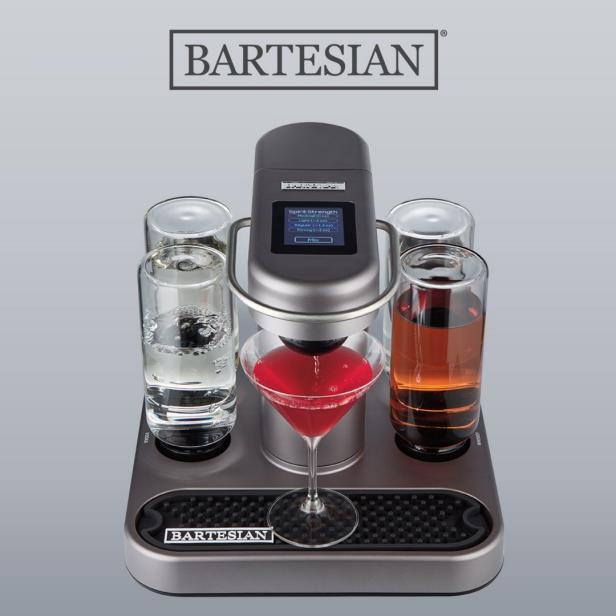 If you already have a well-stocked bar cart at home, this machine will take your bottles of whiskey, vodka, tequila or whatever else you have on-hand and turn them into delicious cocktails with little effort. After stocking the machine with four base spirits, all you need is a cocktail capsule to complete your drink. The capsules include the non-alcoholic ingredients, and you can even customize the strength of your drink when mixing, too.
Buy It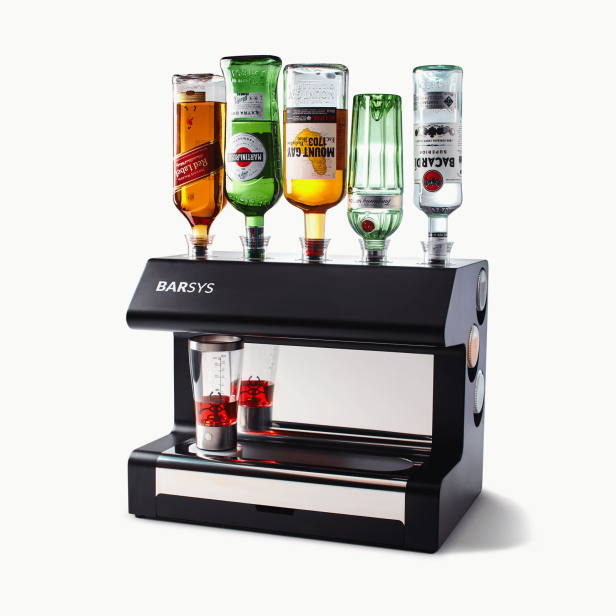 Think of the Barsys 2.2 cocktail machine like your personal robot bartender. This machine is the largest and most expensive option of the three, but it's also the closest you'll get to having your own personal bartender at home. First, you'll stock the machine with five base spirits and three mixers of choice. Once you've selected your beverage from the app and placed your cup on the tray, the machine will slide your cup along the base filling up with the precise amount of spirit and mixer. If you're looking to switch up your drinks, you can browse hundreds of recipes in the app.
Buy It