What's the Difference Between All the Nespresso Coffee Machines?
Here's a breakdown of the brand's 18 different machines.
Keep in mind: Price and stock could change after publish date, and we may make money from these links.
Picking the right coffeemaker can be a challenge — especially when it comes to a brand with so many options. As with any piece of equipment that takes up precious real estate on your kitchen counter, deciding on which Nespresso model to purchase can feel like a major commitment. With so many options on the market, learning the basics is key to making the right choice. Here's a breakdown, so you can choose which Nespresso is right for you.
First, Nespresso coffee machines are divided into two categories: Original and Vertuo. The Original line only makes espresso-based drinks, but their variety expands with the complexity and price of the machine. The Vertuo line can make a wider range of drink sizes, including espressos, double espressos (2.7 ounces) and lungos (espresso with more water), in addition to regular cups of coffee in both eight-ounce and 12-ounce sizes.
Before you dive into the differences between all the machines, here's a handy way to narrow down which models you should consider.
If you want an 8-ounce cup of coffee...
go for the Vertuo Series. (The Original line makes exclusively espresso drinks.)
If you want only basic espresso...
the Original Series has the following options: Essenza(s), Pixie, Citiz, Expert
If you want a variety of espresso drinks (think: cappucinos and lattes)...
these Original Series are for you: Lattissima line, Creatista line, Citiz & Milk
Where you'd like to buy capsules also makes a difference. The Original line is compatible with Nespresso-brand and Williams Sonoma-brand capsules (Nespresso has a deal with Williams Sonoma). The Vertuo series machines are only compatible with Nespresso-brand capsules. All capsules are recyclable through Nespresso.
This line of Nespressos not only brews espressos, but American coffee as well. All machines make 1.35-ounce espresso, 2.7-ounce double espresso, a 5-ounce gran lungo, a 7.7-ounce coffee and a 14-ounce alto. These machines can be bought with or without a free-standing milk frother.
The Vertuo machines use capsules embossed with a barcode that tells the machine what to make, and then spins the capsule at very high speed to extract the coffee. This process creates a thick, bubbly crema topping for the espresso or coffee.
The following Original machines make 1.35 oz espressos and 3.70 oz lungos. All machines in the Original series work by piercing the Nespresso capsule, and then pumping hot water under high pressure through it to create a variety of espressos and sizes topped with a cap of foam.
A sub-category of the Original line is the Lattissima series, all of which have some type of milk frothing capacity.
The second sub-category of Original Nespresso machines, the Creatista, have integrated manual frothers. With full control over your cappuccino and latte foam, you can create your own latte art, hence, the name which derives from the word "creative" in Italian. All three models heat up the water in three seconds and the tanks hold 50.72-ounces of water.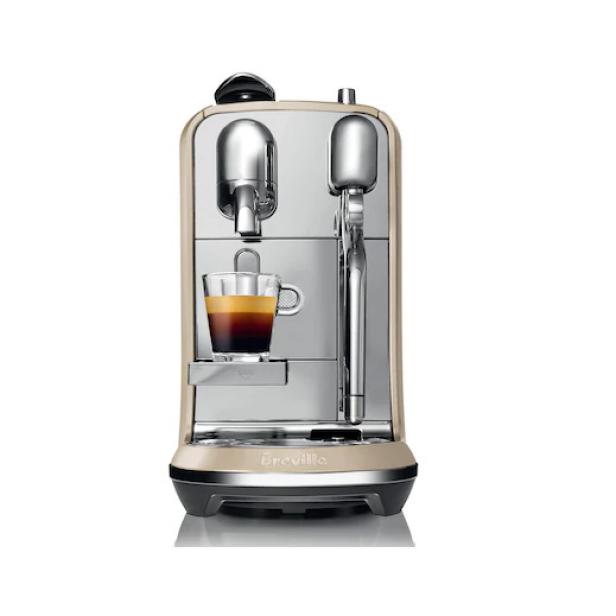 You'll get eight beverage settings — ristretto, espresso, lungo, latte, latte macchiato, cappuccino, flat white and milk froth — with adjustable settings for coffee volume, milk temperature and milk texture. There is also auto frothing with four different texture levels and five different milk temperature settings.
Buy It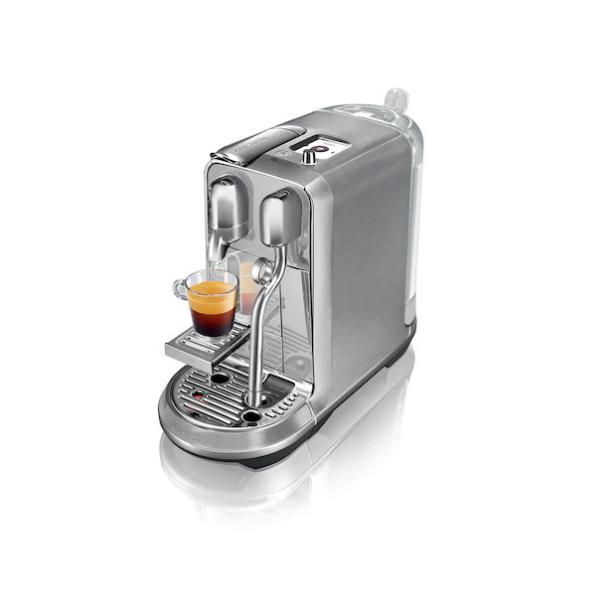 Made from 100% stainless steel with no plastic components, this machine makes the same beverage types as the Creatista, but has a range of 11 milk temperatures and eight milk texture settings to select from.
Buy It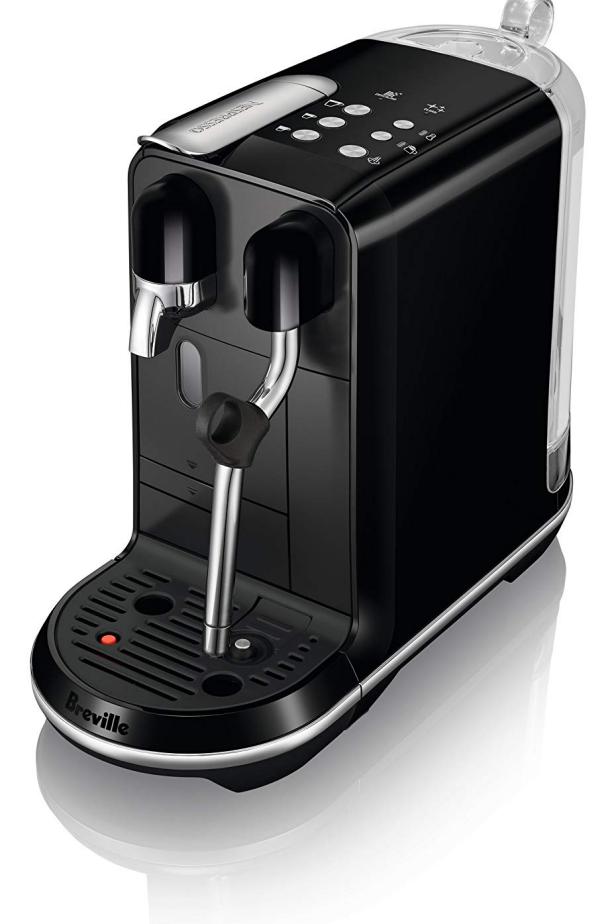 The main difference between this machine and the other two is that it does not have a colored display to program your settings. Instead, you use buttons, which you can press multiple times to program the settings. Uno has three levels of milk texture and three levels of milk temperature. There are three programmable buttons for ristretto, espresso and lungo. The other drinks need to be built manually with a button.
Buy It