How to Keep Eating Outside Even After Summer Ends
You can make the most of your outdoor space no matter what the weather forecast.
Keep in mind: Price and stock could change after publish date, and we may make money from these links.
As the temperatures start to drop, your first instinct might be to bring your dining routine back indoors. But, if we've learned anything this year it's that taking advantage of your patio, deck and outdoor space makes for a wonderful dining experience! Just because the temperature is dropping below a comfortable 75 degrees, doesn't mean you need to stop eating outdoors. We've rounded up a couple products to keep you eating outside well into the colder months. Trust us, your home patio has never been a cozier spot!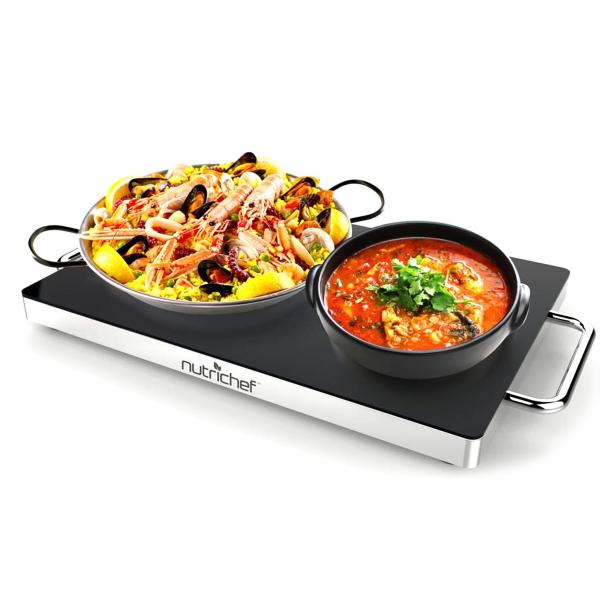 Fall and winter are the time for warm, comfort dishes, so if you're worried about them maintaining their correct temperature while outside, here is your solution. As long as you have an accessible outlet, you can easily maintain the proper temperature for whatever you make outside.
Buy It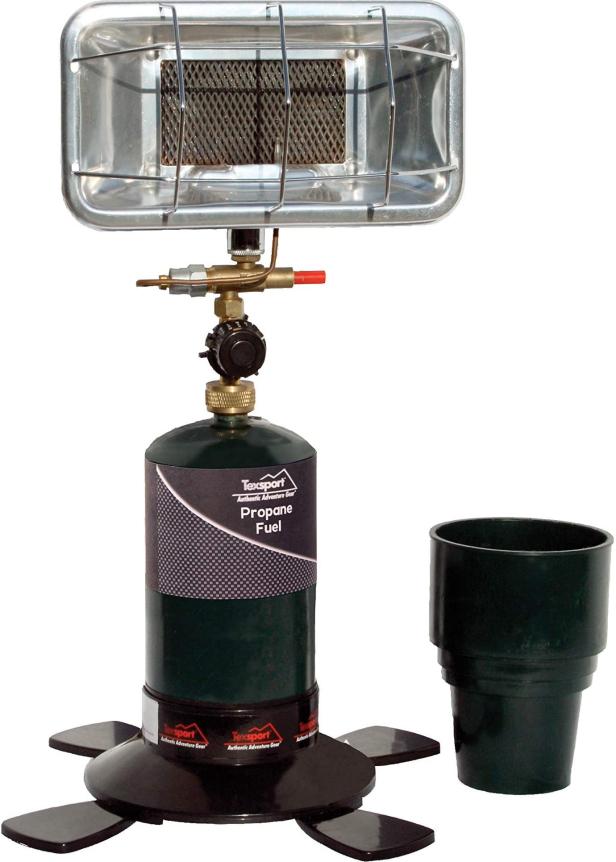 If your main issue with eating dinner outside is the temperature, there is an easy solution. This portable space heater can be propped up next to the table, keeping the area warm throughout your entire meal.
Buy It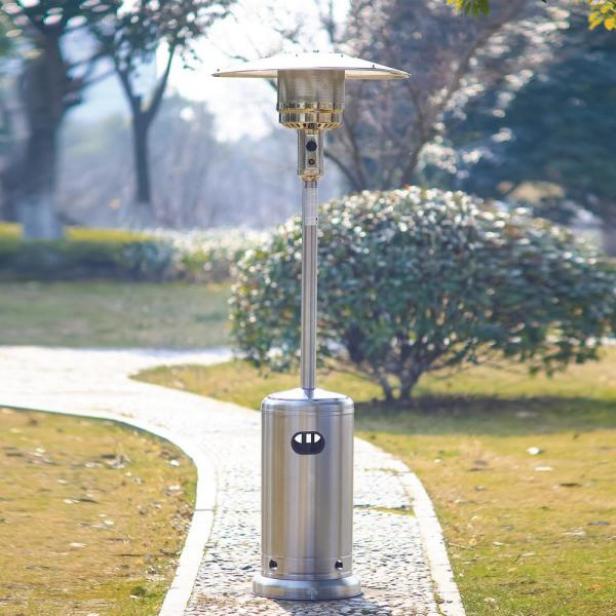 Heat lamps can run you upwards of $400 per unit, but this Hampton Bay model is super affordable at less than $150. Buy one or two to trim your patio this fall and we promise you'll break them out for years to come.
Buy It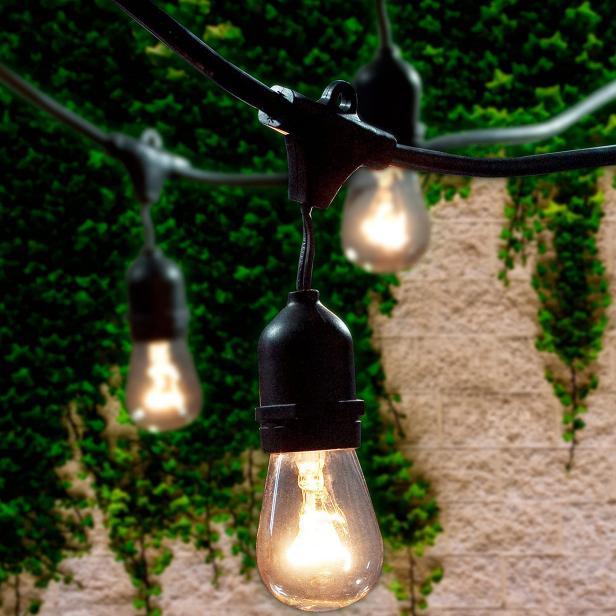 As we get closer to fall and winter, the sun also starts to set sooner. Give your space some much-needed mood lighting with these outdoor string lights. You'll achieve great ambiance, while brightening up your patio after dark.
Buy It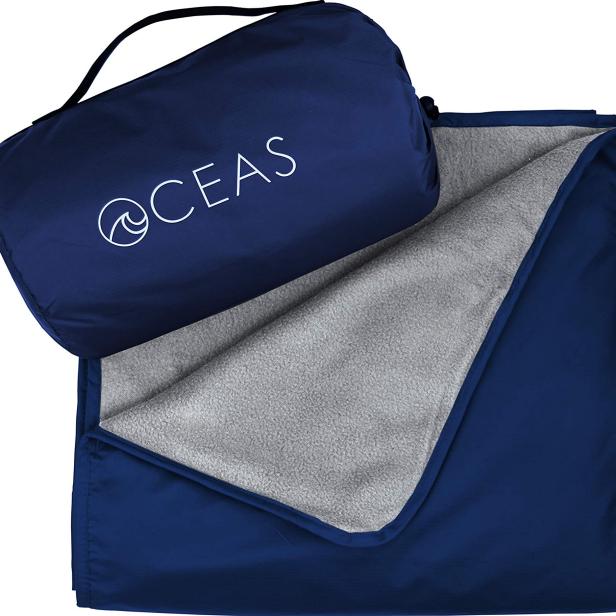 Cozy up by the fire or the table with this food-friendly blanket. Since the exterior is waterproof, you don't have to worry about spilling while staying warm outside.
Buy It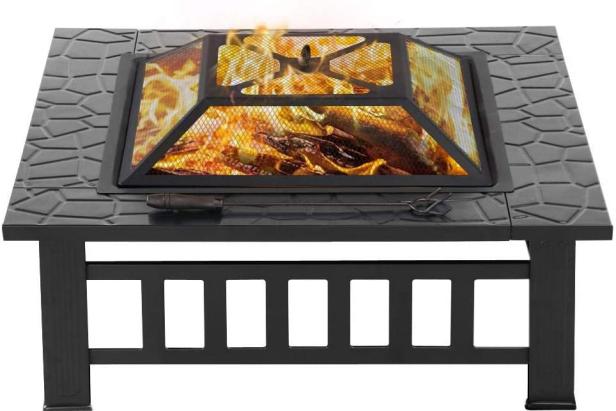 A fire is the best way to warm up your outdoor dining space and give you an extra reason to linger outside as the weather cools down. Whether you enjoy your meal around this table or just sit by for after-dinner drinks, you'll be thankful for the warmth and light.
Buy It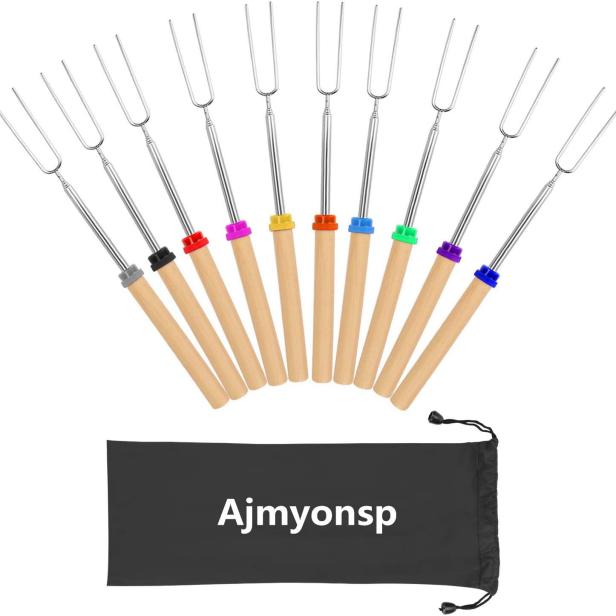 A night around the fire is not complete without s'mores. While this might seem like a summer snack, you can't go wrong with warm marshmallows, melty chocolate and crunchy graham crackers any time of the year.
Buy It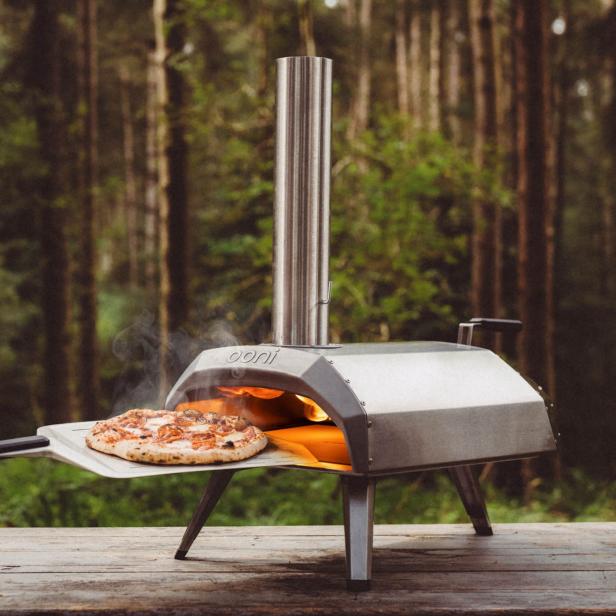 Looking to really heat things up? Try adding this best-selling pizza oven by Ooni to your outdoor cooking arsenal. Pizza ovens were some of the most popular cookware items this summer, and the company claims these ovens heat upwards of 900 degrees F, so you can cook perfect pizzas in just 60 seconds.
Buy It
Now that you're ready to eat dinner outside later into the year, it's also time to consider cooking outside later into the year, too. This portable grill and smoker has many options to keep outdoor cooking interesting all year long.
Buy It