We Asked Pros for Their Favorite Outdoor Grills for Camping
These are the best ones to take with you to the great outdoors.
Keep in mind: Price and stock could change after publish date, and we may make money from these links.
Camping is all leisurely hikes and photoshoots by a babbling brook until dinner rolls around. After spending an entire day hiking, climbing and carrying a weekend's worth of supplies on your back, you deserve to be rewarded with a delicious meal. You could settle for a can of beans, followed by some ooey, gooey s'mores by the campfire, but why not treat yourself to a delicious meal? We're loving Campfire Lasagna.
Of course, you'll need to find a grill that gets the job done and is lightweight enough to carry to your campsite.
To help, we asked four camping — and, yes, grilling — enthusiasts for their top picks. From splurge-worthy styles, to simple set-up, to an option under $25, you're bound to find something for your needs.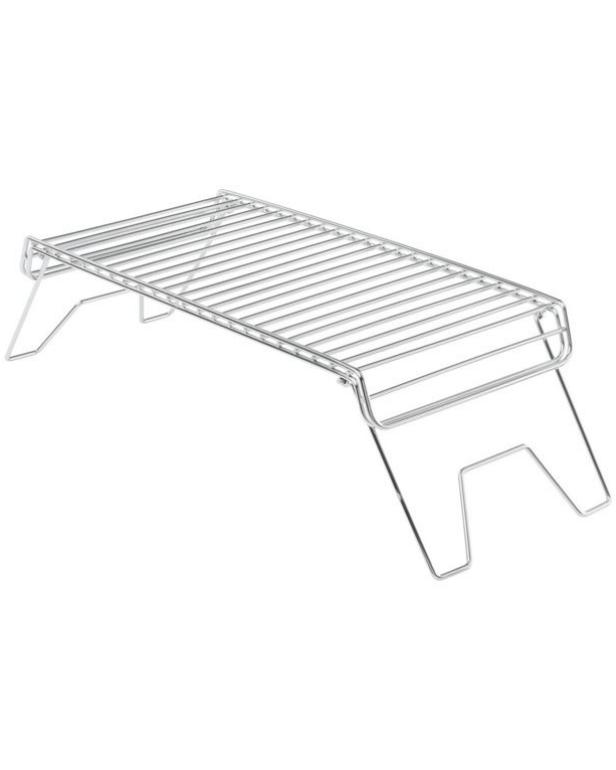 BUY IT: L.L. Bean, $24.95
This folding campfire grill turns any fire pit into a grill in merre seconds. "My favorite use is to place this in those often 'questionable' public grills at your local park," says James Howarth, L.L.Bean Equipment Merchant Corporate Merchant. Howarth claims it's "strong enough for a pot of chowder" while still being lightweight enough to pack and fit in your cooler. And did we mention it's less than $25?
Buy It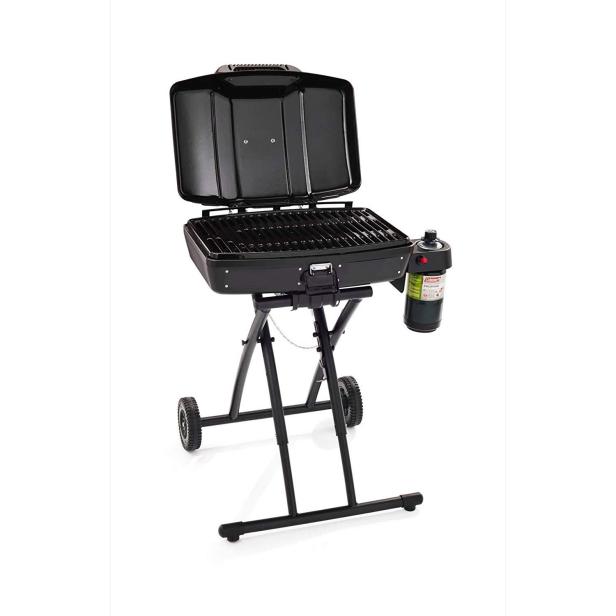 BUY IT: Amazon, $97.26 (reg. $119.99)
When you're busy enjoying the great outdoors like Ryan Cunningham, editor at Beyond The Tent, dinner can fall pretty low on your priority list. "Grilling for me needs to be quick, easy and enjoyable," says Cunningham. "I really like the Coleman Sportster grill. It isn't fancy, but rather it's practical and perfect for camping." The Sportster is powered by Coleman's propane cylinders, which can cost as little as $3, and the grill is only 25 pounds, making it easy to pack into a car with a tent.
Buy It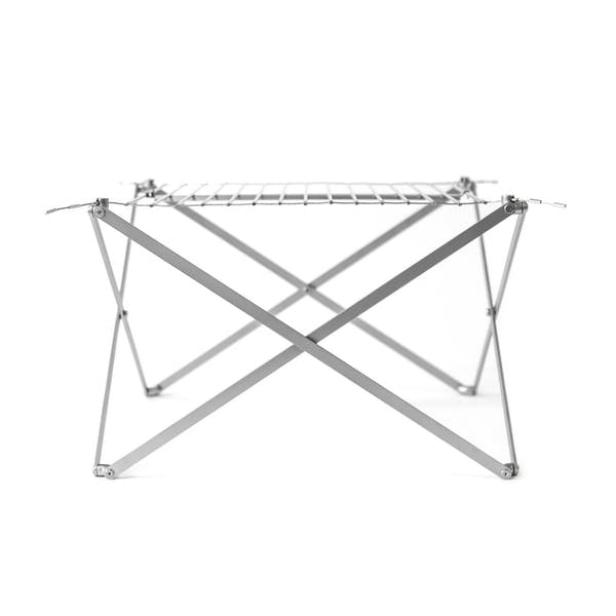 BUY IT: Huckberry, $109
As far as portable grills go, the M1 from Wolf & Grizzly has quality written all over it. "The Wolf & Grizzly M1 Portable Grill weighs only 2.2 pounds and has just two parts entirely made from stainless steel. It's impeccable design makes it super easy to unroll and set up in seconds over any kind of fire - charcoal, wood or gas," says Georgia Naumann, Lead Buyer of Outdoor at Huckberry. Plus, it's adjustable so you can control your heat source and packs into a carrying case smaller than a tent pole bag.
Buy It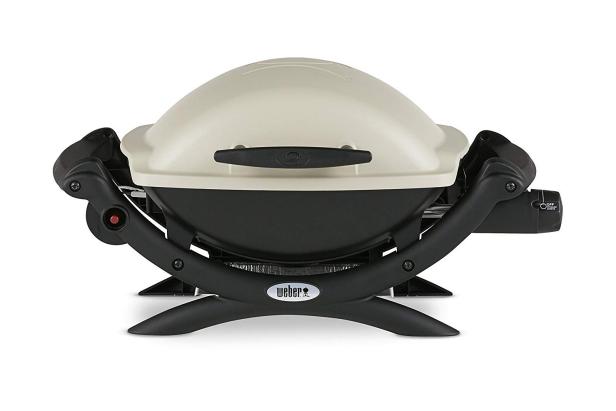 BUY IT: Amazon, $179 (reg. $200)
"I cook on the most luxurious outdoor kitchen equipment at work, but when I'm heading out to tailgate or camp out, my go to is a tabletop Weber Q," says Glenn Lyman, professional chef and CEO of GCooks. He likes the sturdy base and heavy duty grill grates, which offer consistent searing and indirect grilling. "Mine is 10 years old and the equivalent to the latest Weber Q 2200. Whichever grill you take camping, make sure it's clean and you have plenty of fuel. Grill like you mean it!"
Buy It