By:
Food Network Magazine
Hot Tips From Food Network Kitchens' Katherine Alford:
One of our favorite new supermarket finds is frozen brown rice. It's fully cooked and ready to use: You can add it straight from the freezer to soups, stews and stir-fries and saving about 45 minutes of cooking time.
(Photograph by Julia Cawley/Studio D)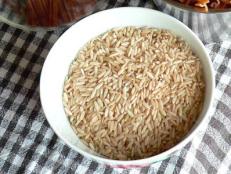 You're probably familiar with brown rice but it doesn't always get the love it deserves. Find out all the delicious ways you can savor this easy to cook whole grain.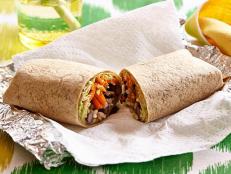 Make your Monday dinner simple with these fuss-free black bean burritos.