You Can Now Get Your Peeps Exactly How You Like Them
Get or gift the iconic candy conveniently customized just in time for spring.
Keep in mind: Price and stock could change after publish date, and we may make money from these affiliate links.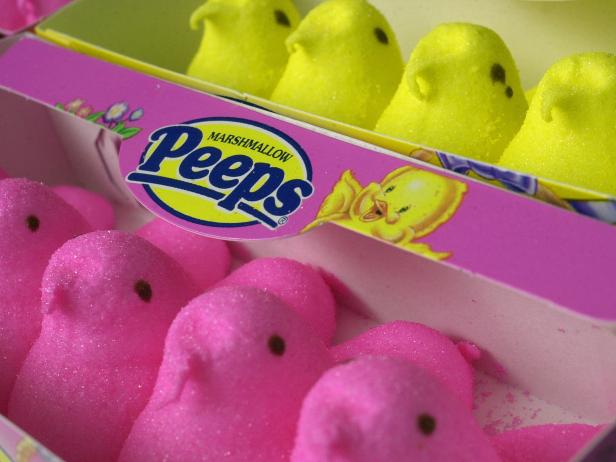 1938576
WARMINSTER, PA - APRIL 18: Pink and yellow Marshmallow Peeps are seen April 18, 2003 in Warminster, Pennsylvania. Just Born, the manufacturer of Marshmallow Peeps, is celebrating the 50th anniversary of Marshmallow Peeps, and now produces more than one billion individual Peeps per year. Last Easter, more than 700 million Marshmallow Peeps and Bunnies were consumed by men, women, and children throughout the United States. Strange things people like to do with Marshmallow Peeps: eat them stale, microwave them, freeze them, roast them and use them as a pizza topping. Marshmallow Peeps and Bunnies come in five colors. (Photo by William Thomas Cain/Getty Images)
William Thomas Cain/Getty
It's hard to imagine springtime and the Easter season without thinking of those adorable marshmallow chicks. But as much fun and endearing as those classic Peeps may be, they just got even more appealing.
Just in time for spring, PEEPS is launching My PEEPS! This new drop is a box of made-to-order dozen of PEEPS that can be fully personalized, in the most fun of ways.
When you order your box of marshmallow chicks, first choose your color (yellow, pink or blue), and then the chocolatey dip (milk, dark or white) you prefer. Finally, you can pick from a selection of sweet toppings, like round confetti sprinkles, nonpareil sprinkles, crushed cookie, crushed pretzel, chocolate chips or toasted coconut.
"Year after year, we've seen our fans take classic PEEPS Chicks to the next level by adding their own dips and toppings, which sparked the idea to create a convenient new way for fans to enjoy our Marshmallow candies exactly to their liking," said Caitlin Servian, Brand Manager for PEEPS, in a statement to media. "With so many tasty and colorful combinations to choose from, PEEPS® fanatics can gift themselves – or a fellow PEEPS lover – with the ultimate PEEPS treat this Spring."
My PEEPS is available now while supplies at $29.95 for two x 6-count boxes.
We can't wait to get a peep at these. (We couldn't resist!)