5 Hot Chocolate Cocktails to Get Cozy with This Weekend
Food Network Kitchen spiked hot chocolate to create these five clever cocktails that will warm you all winter long.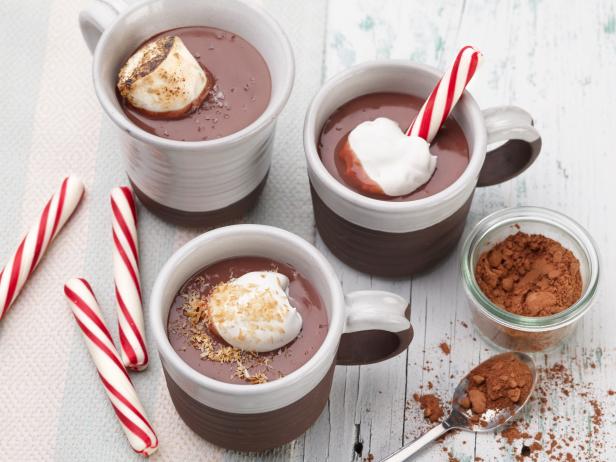 FNK_HomemadeHotChocolate3Ways_H
Chef Name: Food Network Kitchen Full Recipe Name: Homemade Hot Chocolate 3 Ways Talent Recipe: FNK Recipe: Food Networks Kitchen's Homemade Hot Chocolate 3 Ways, as seen on Foodnetwork.com Project: Foodnetwork.com, WINTER RECIPES/COCKTAILS/FNK VIDEOS Show Name: Food Network / Cooking Channel: Food Network
Renee Comet, 2015, Television Food Network, G.P. All Rights Reserved
Hot Chocolate Cocktails
01:17
Our Food Network Kitchen spikes up winter with hot chocolate cocktails.
When temperatures plummet to polar lows every February, our tastes turn toward steaming escapes, namely gallons of rich hot chocolate. Those marshmallow-topped mugs are unrivaled warmers after a good romp in the snow or on wintry movie nights. For those with a daily habit, even extra-dark hot chocolate can become too tame.
Just in time for the next snowfall, the clever culinary wizards in our Food Network Kitchen devised five devilish hot-chocolate cocktails that have been spiked, spiced and garnished to keep those of us with more adventurous — or adult — palates ladling mugfuls all winter long. From a rum-and-coconut twist that will take you to the tropics (now, on a plane, please?) to a White Hot Russian that proves white chocolate won't go down without a fight, these are decidedly not your children's cups of cocoa. Click the play button above to watch the cocktails being made.