A Bob vs. Bob Horse Race — Alton's After-Show
It's a race to the finish line as two Bobs face off in a lap around the kitchen on inflatable horses.
We're sorry, there seems to be an issue playing this video. Please refresh the page or try again in a moment. If you continue to have issues, please contact us here.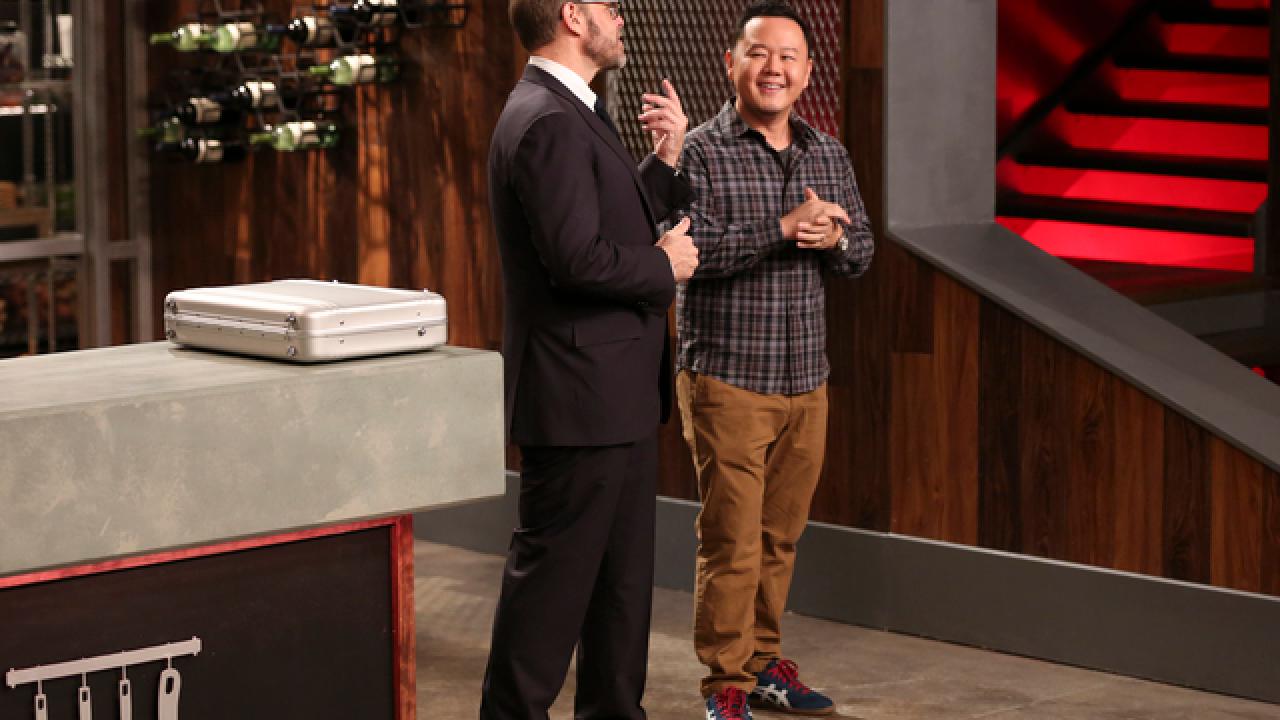 It's true what they say: Bobs have more fun. On tonight's brand-new installment of Alton's After-Show, two of the Cutthroat Kitchen Bobs — the guys in charge of demoing and deconstructing host Alton Brown's seemingly never-ending loot of sabotages — faced off in a diabolical yet hilarious horse race, all in the name of explaining to judge Jet Tila just what three chefs endured in Round 1's biscuit breakfast battle.
Propped up on inflatable horses, the Bobs took their marks at the front of the arena and bounced around the kitchen for a full lap, much to the delight of Alton and Jet, who watched the mayhem unfold. "Coming around the gate it's the kind-of-sort-of-bald-headed-skinny Bob taking the lead over the bespectacled Bob, who better catch up," Alton said, narrating the race in his best announcer voice. In the end, Alton declared the match a draw, though "the bespectacled Bob" lost his balance at the very end, toppling to the ground on his side so the bouncy horse was belly up for a moment. "Great sabotage," Jet said after realizing what challenges these horses held for the three sabotaged chefs.
Click the play button on the video above to see the Bobs face off, and hear more from Alton and Jet on the rest of the day's rounds.