Pancakes or Waffles: Which Do You Prefer?
By:
Food Network Magazine
Food Network Magazine wants to know which side you're on. Vote in the poll below and tell FN Dish whether you prefer to nosh on pancakes or waffles.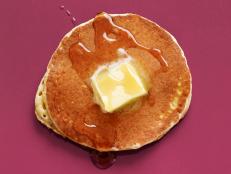 Upgrade your Sunday brunch with a short stack from Food Network Magazine.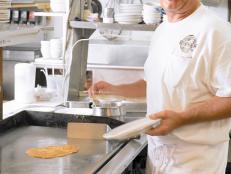 Using a batter-filled squeeze bottle, Smith drew the outline of each face and let the lines cook slightly, then filled in the gaps with more batter. The outlines cooked longer, so they were darker than the rest of the pancake.