Mastering the Garnish — Alton's After-Show
We're sorry, there seems to be an issue playing this video. Please refresh the page or try again in a moment. If you continue to have issues, please contact us here.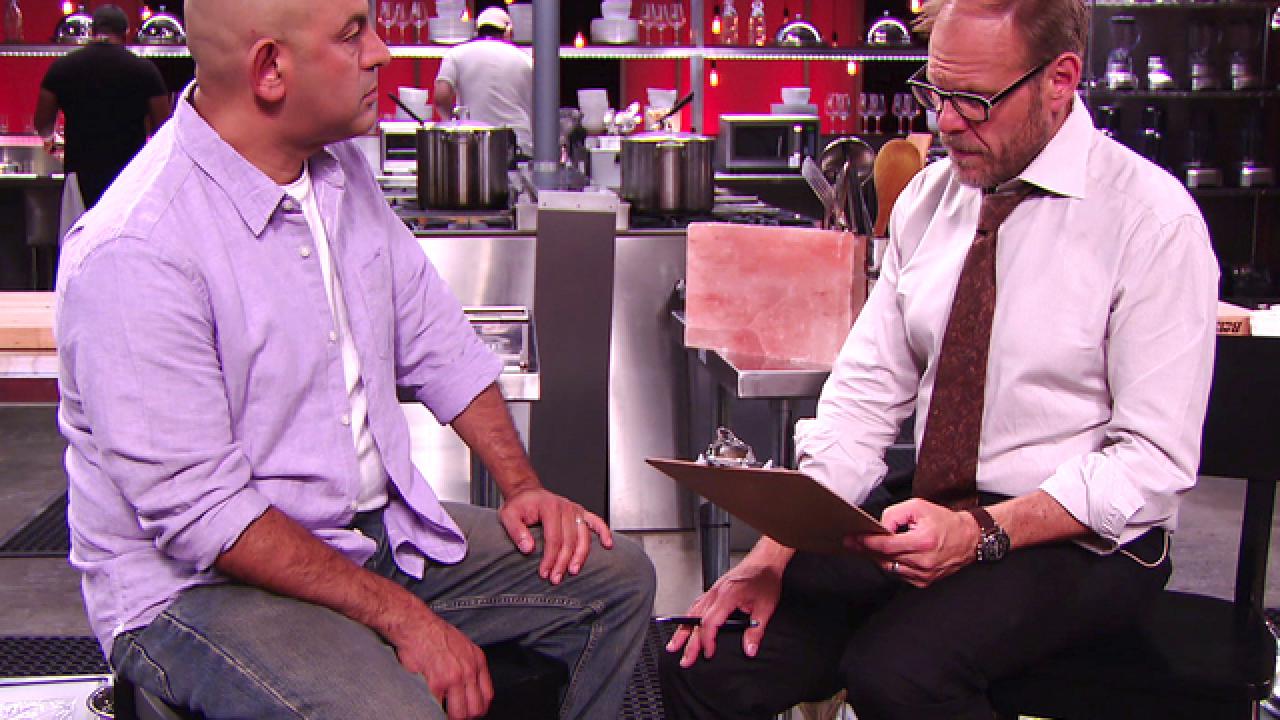 No matter the competition, judges aren't shy about their desire to receive thoughtfully plated dishes. After all, the saying goes that we eat with our eyes before our mouths, and it's important for food to look as appetizing as it tastes. But oftentimes contestants take the notion of inspired plates too far, opting to include edible — or not — garnishes atop their offerings. In a supposed effort to showcase their commitment to elegance and simple visual appeal, they end up self-sabotaging what would have been a fine meal with unnecessary toppings.
A frequent judge on Cutthroat Kitchen and Iron Chef America, Simon Majumdar knows what he likes to see on a plate, and superfluous finishes is not on his list of must-haves. In this week's battle, several chefs learned the hard way that too much of a garnish — or the inclusion of something inedible — could be disastrous, as he explained on Alton's After-Show. "Putting … what was for all intents and purposes a Christmas tree atop your steak is not a good idea," Simon said of the oversize sprig of rosemary on one contestant's steak. "Chefs really need to learn how to garnish when they're doing a competition like this."
Another competitor failed to remove a piece of plastic from a product and it ultimately landed on Simon's plate, an unforgiveable offense in the judge's eye. Such a mistake was enough to eliminate that chef, as Simon explained: "It's the unforgiveable sin. Never give your customers something that might kill them." Alton added, "It was a last-minute, careless error made because [the chef] was trying to cover up … [the] food that shouldn't have been there."
Click the play button on the video above to watch the entire episode of Alton's After-Show, hear more from Alton and Simon, and learn more about their reactions to this week's sabotages. Then start the conversation with fellow fans in the comments section: Do you think proper plating and garnishing is as important as the taste of the food? What do you think of Simon's decision to send home the chef on account of plastic in his or her dish?
Tune in to a new episode of Cutthroat Kitchen on Sunday, Oct. 6 at 10pm/9c.