Bobbing for Ingredients — Alton's After-Show
We're sorry, there seems to be an issue playing this video. Please refresh the page or try again in a moment. If you continue to have issues, please contact us here.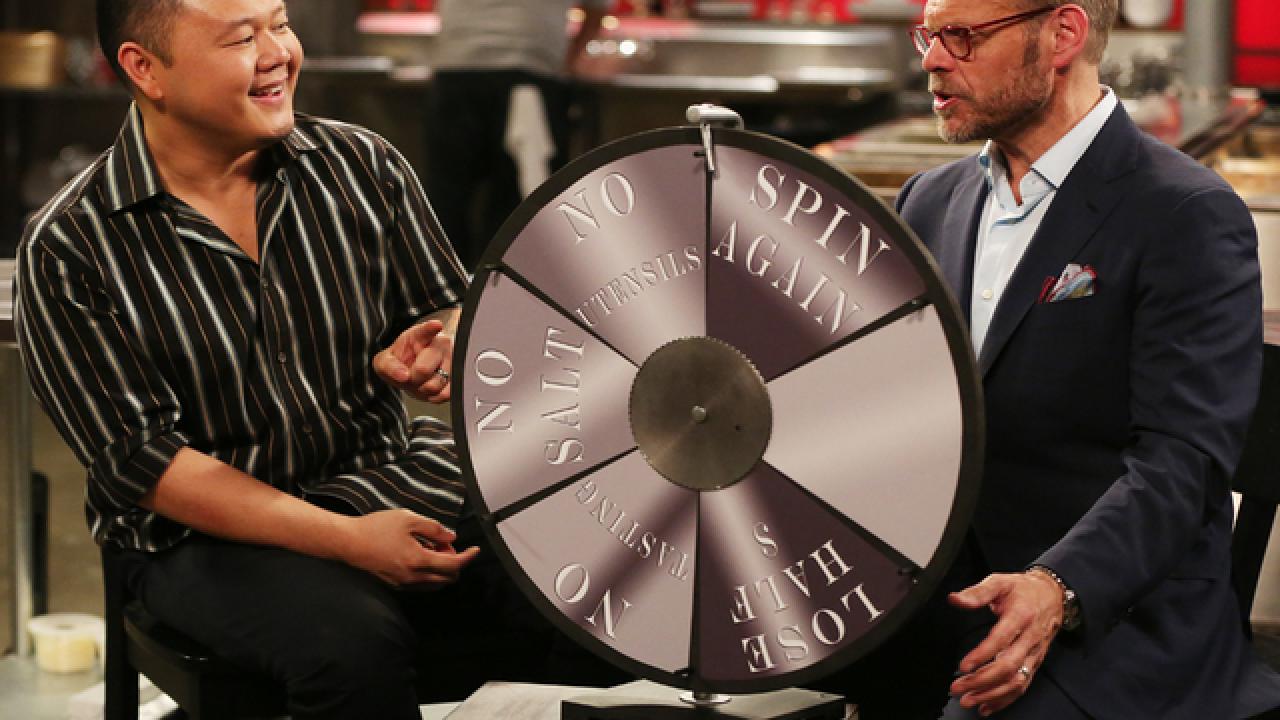 Cutthroat Kitchen host Alton Brown's sabotages can involve any number of evilicious plans, such as replacing a contestant's prime ingredient with an inferior one or taking one's cooking tools away. While these sabotages are bad enough themselves, Alton took evil to a new level in the fondue challenge, where he took away all of one chef's ingredients and replaced them with his 'Party Fondue Pot', a large container of melted nacho cheese that hid a number of ingredients in its depth.
Chef Tom was given this sabotage and had to hunt through the 35 gallons of cheese to find something he could use for the fondue. Alton noted to judge Jet Tila on this week's After-Show, though, that Chef Tom didn't use any of the cheese from Alton's pot in his fondue. "I would have used a little of this just as an emulsifier," said Alton. "Because then you don't have to worry about texture! This stuff's never going to clump." Still, Chef Tom walked away the winner, thanks to Chef Matt's lack of starch in his cheese sauce.
Click play on the video above to see the Party Fondue Pot up close, and hear Jet's reaction.
Watch as Alton and Jet try their hands at a particularly sweet sabotage from the Evilicious tournament.