"I Wouldn't Have Judged Against It" — Alton's After-Show
Catch up on the latest installment of Alton's After-Show, and watch as Antonia explains what happens when the judges are faced with an ingredient they don't like.
We're sorry, there seems to be an issue playing this video. Please refresh the page or try again in a moment. If you continue to have issues, please contact us here.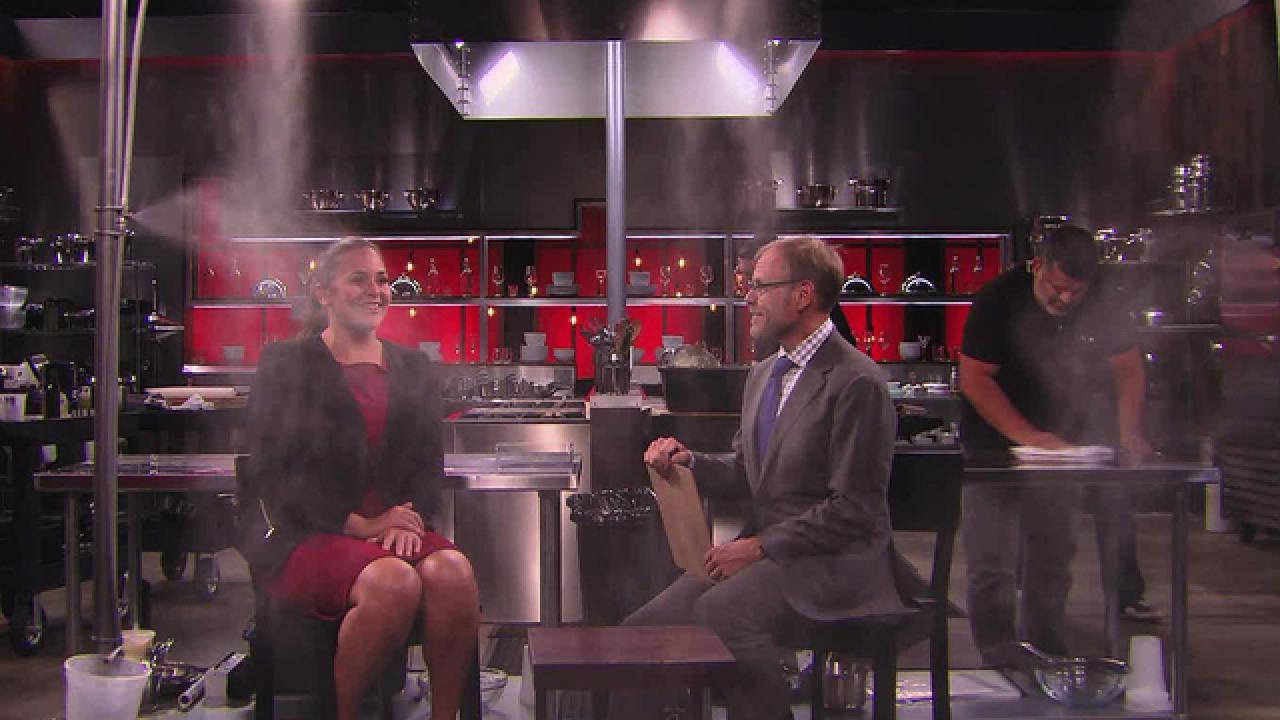 It's no secret that when Antonia Lofaso, Jet Tila and Simon Majumdar enter the Cutthroat Kitchen arena as judges, they're evaluating chefs' dishes based on three and only three elements: taste, presentation and authenticity. But what happens when these judges come face to face with an ingredient they simply don't enjoy? While it may seem as though they'd be likely to mark down a competitor for featuring a taste that's off-putting to them, Antonia revealed to Alton Brown on tonight's all-new After-Show that that's not the case.
"I don't think any of us judges judge based on our own personal preference," she revealed after Alton noted the possibility of some judges not liking sardines, which one chef was forced to contend with in a sabotage. "I'm actually not a big fan of sardines, but I do appreciate their flavor, and I would know what to be looking for in a good sardine," Antonia told Alton. She added of sardines, "I wouldn't have judged against it." It turns out that while Chef Gina — who was tasked with working with sardines in Round 1's fish taco test — was ultimately sent home, it wasn't for too much sardine but rather too little. As Alton noted to Antonia, "You got rid of Chef Gina because you didn't like the mushrooms and the fact that there wasn't enough sardine in there to make it a fish taco."
Click the play button on the video above to hear more from Antonia and Alton in the latest installment of Alton's After-Show.