Weekly Bits: Loving Fruits & Grains
With our latest reader tips and comments, you share ideas for the the bulk bins, how to spice up your morning cereal and a sweet way to get more from your citrus. Plus, check out new ideas for eating your greens.
"We get a lot of whole grains and whole-grain flours from the bulk bins. They can go bad faster than their germ-stripped counterparts, making it valuable to be able to buy exactly the small amount you'll need. Who needs an extra cup of spelt flour sitting around? We also buy nuts and oats from the bulk section -- again to get the amount we want for snacking or baking. And we started getting this awesome 31-bean soup mix. I can get exactly one cup, enough for nine cups of soup, without buying a bunch of bags of beans to mix up. I love the bulk bins!" --Julie
"I love to add crushed red pepper to my kale chips. It gives them a bit of a kick!" --Julo
"I eat lemon, orange and lime rinds all the time. After a good wash, grate off some of zest for cooking, juice the fruit, and then thinly slice what is left. Mix with some sugar, spread on a baking sheet, and put in 250 degree oven for two to three hours, stirring gently about every half hour. Remove from the oven and and put in a bowl; let it sit a couple of weeks stirring gently a couple of times a day. Do not cover -- let the strips air dry so they don't mold. Use in tea, drinks and recipes, or nibble as a candy. Some people jar this up and give as gifts." --Lois Ann
"I like quick-cooking steel cut oatmeal with unsweetened almond milk sprinkled with cinnamon and nutmeg. I soak it overnight in the refrigerator and heat it up in the morning -- a little trick I learned from a co-worker." --Elizabeth
"Wonderful smoothie: berries, apples, oranges, yogurt and spinach with a touch of honey." --Margarita
TELL US: Have a food tip or creative cooking idea? Share it on the blog, Twitter or our Facebook page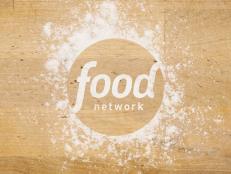 This week, we told you about some of our go-to healthy foods -- cottage cheese, leftover rice and our top picks for jarred pasta sauces. You came back with even more ways to love them. Here are some of our favorite ideas.