5 Kitchen Hacks for Canned Pumpkin
Here are some healthy ways to add pumpkin to your diet beyond pumpkin pie.
This seasonal favorite is in your face at every grocery store and coffee shop during the holiday season. Pumpkin is loaded with nutrients, so find some healthy ways to add it to your diet beyond pumpkin pie. Whether you make your own pumpkin puree or get it from a can, you must try these five simple ways to put it to use.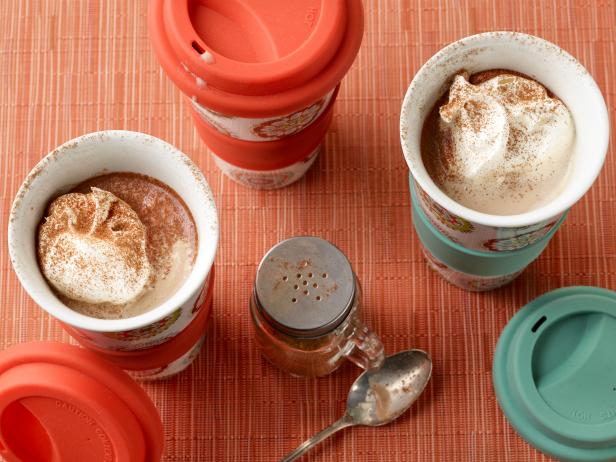 FNK_PumpkinSpiceLatte_H
Chef Name: Food Network Kitchen Full Recipe Name: Pumpkin Spice Latte Talent Recipe: FNK Recipe: Food Networks Kitchen's Pumpkin Spice Latte, as seen on Foodnetwork.com Project: Foodnetwork.com, FN Essentials/Weeknights/Fall/Holidays Show Name: Food Network / Cooking Channel: Food Network
Renee Comet, 2013, Television Food Network, G.P. All Rights Reserved
Skip sugary syrups and out-of-control portions; make an authentic pumpkin spice latte using milk, espresso, pumpkin puree and flavorings.
Boost nutrients and reduce fat by replacing 50 percent of the butter and oil with pumpkin puree in cookies, biscuits and pancakes.
Add thick and rich pumpkin to smoothies, soups and even pasta sauces. It infuses seasonal flavor that isn't overpowering, plus it allows you to reduce other high-calorie thickeners, like cream and butter.
Gently fold a few tablespoons of pumpkin puree into whipped cream to add flavor and cut back on the fat.
Dana Angelo White, MS, RD, ATC, is a registered dietitian, certified athletic trainer and owner of Dana White Nutrition, Inc., which specializes in culinary and sports nutrition.