Food Network Magazine: April 2010 Recipe Index
Find recipes for Easter, Passover, mac and cheese, easy weeknight meals and 50 simple egg dishes from Food Network Magazine.
Breakfast

Appetizers and Snacks
Soups and Sandwiches

Pasta and Rice

Meat and Poultry

Fish and Seafood

Sides

Desserts

Drinks

Etc.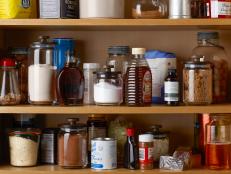 Everything you need to know about flour, sugar, chocolate and other pantry staples.