Fried or Steamed Dumplings: Which Do You Prefer?
Food Network Magazine wants to know which side you're on. Vote in the poll below and tell FN Dish whether you prefer to nosh on fried or steamed dumplings.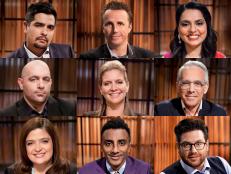 Take the quiz to find out which Chopped judge you 're most compatible with.