4 Hacks to Make Slushies at Home
Pst, you can make slushies at home without any special equipment. We've detailed the techniques and rounded up our favorite recipes.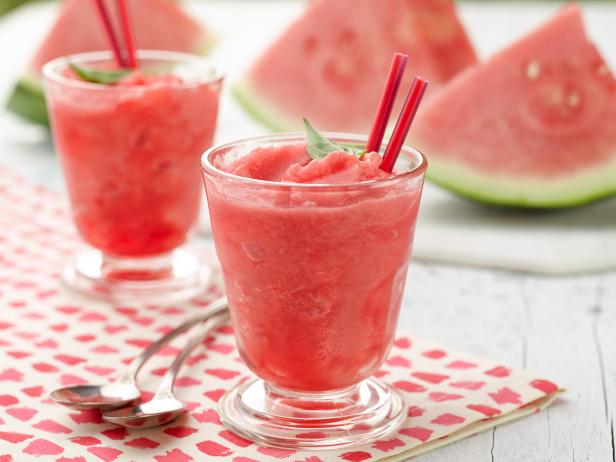 FNK_WatermelonLemonadeSlushie_H
Chef Name: Food Network KitchenFull Recipe Name: Watermelon Lemonade SlushieTalent Recipe: FNK Recipe: Food Network Kitchen's Watermelon Lemonade Slushie, as seen on Foodnetwork.comProject: Foodnetwork.com, SUMMER/APPETIZERS/PASTAShow Name: Food Network / Cooking Channel: Food Network,Chef Name: Food Network Kitchen Full Recipe Name: Watermelon Lemonade Slushie Talent Recipe: FNK Recipe: Food Network Kitchen's Watermelon Lemonade Slushie, as seen on Foodnetwork.com Project: Foodnetwork.com, SUMMER/APPETIZERS/PASTA Show Name: Food Network / Cooking Channel: Food Network
Renee Comet, 2013, Television Food Network, G.P. All Rights Reserved
Is it really summer without a cool slushie to slurp? Whether you're sipping it outside on a sunny day, or during family movie night, we've got some great tips to DIY without a giant machine that cranks out enough slush for two baseball teams. In fact, there are a number of different easy ways to make slushies, depending on the equipment you have at home.
First, the basics: to make slushies, you'll typically need to combine and freeze liquid and some sort of sugary ingredient like fruit juice or agave syrup. Most recipes call for eight parts liquid to two parts sweetener. Bookmark this ratio to dream up your own slushie creations. Sometimes, recipes will call for frozen fruit in addition to liquid and sweetener. Note that slushies don't contain any milk; however, using booze as your liquid is no problem (it'll just take longer to freeze since alcohol has a low freezing point).
If you have a blender, you can transfer your frozen ingredients to it and whir them up until a smooth slush mixture forms. For some inspiration, turn to this Watermelon Lemonade Slushie (pictured above), which involves freezing watermelon cubes and blending them up with homemade basil syrup. Or this Sangria Slushie recipe, in which you blend up wine ice cubes, frozen fruit and a sugary liquor mixture. You can also get creative and make your own blend; the key is to use a low-pulp fruit (say no to oranges, unless you strain the pulp out).
Another fun technique is to put your ice cream maker to work. The ice cream machine works just like a slushie machine, churning the mixture into a smooth icy drink. Add your favorite juice blend or perhaps sweetened iced coffee, turn on the ice cream maker and in about 40 minutes you'll have a perfect slushie. If you're busy getting your other snacks together or just don't want to pull out the blender, this is a great "set in and forget it" technique. Just make sure to turn off the machine while the mixture has a loose consistency; if you leave it in too long it'll become a solid chunk. Try this recipe for The New Frose, pictured above, for a grown-up twist.
Want to make a slushie without a machine? You're all set with one of our granita recipes. Despite the fancy name, granitas are pretty much effortless. You slowly freeze your favorite sweet-fruity blend in a tray and stir it while it freezes so you get a slushie-icy mix that you can scoop in to a cup and enjoy. A couple of our favorite recipes are this Watermelon Granita and this Mint Julep Granita (pictured above).
Finally, another fun gadget-free technique is to shake up a granita by hand. Thanks to the blog Creative Healthy Family, we learned you can add a quart-sized bag of juice to a bag of ice and salt, shake it up (or have your kids toss it back and forth) and boom, in five minutes, you'll have a slushie. We didn't believe it until we tried the science experiment, but now we're totally hooked.
Now, about that movie night … who's making the popcorn?