Conquering the Blueberry Carton — Testing the Cutthroat Kitchen Sabotages
Watch as the Cutthroat Kitchen culinary crew attempts a diabolical sabotage involving making muffin batter in holed cartons.
We're sorry, there seems to be an issue playing this video. Please refresh the page or try again in a moment. If you continue to have issues, please contact us here.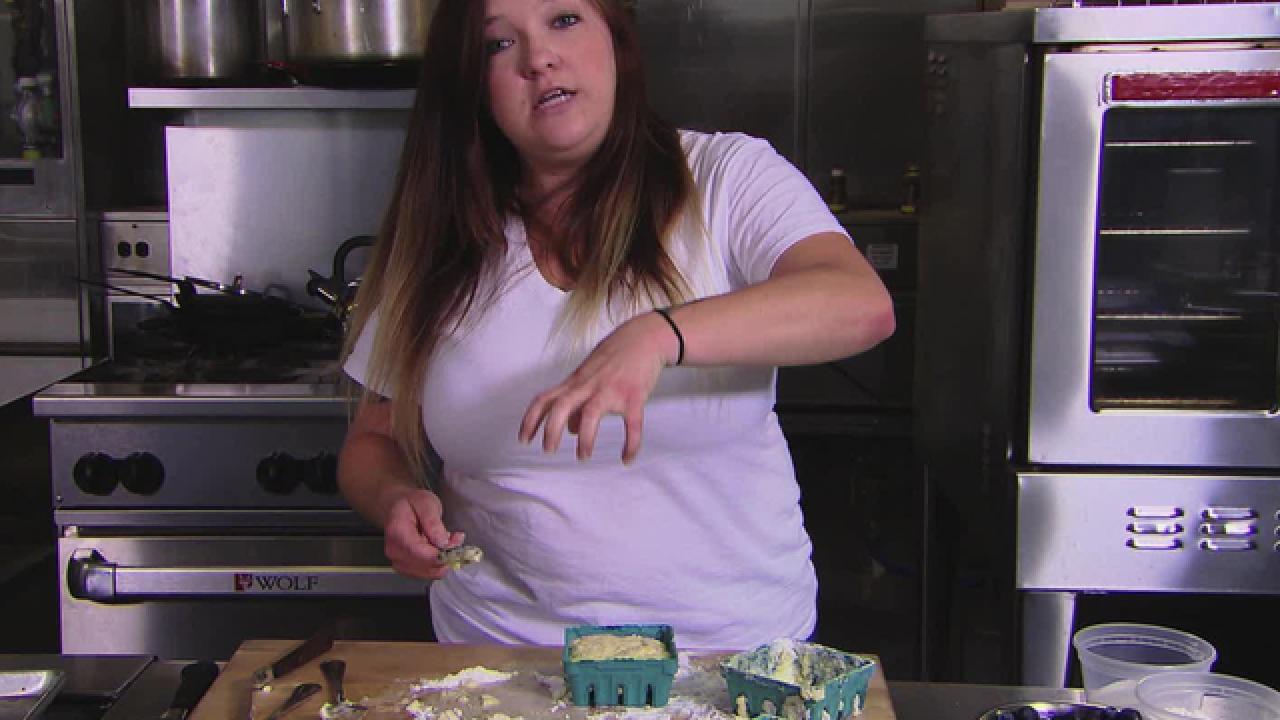 The lights, cameras, fellow contestants and host Alton Brown pacing through the kitchen — the scene in the Cutthroat Kitchen arena is plenty fierce and demands much attention from the competitors, and that's even before they've been sabotaged. Once evilicious challenges are added to the contest and they're forced to adapt to the unexpected while the clock is ticking, the competition is taken nearly over the edge. It's up to the Cutthroat Kitchen culinary crew to make sure that every sabotage Alton auctions off is indeed possible for a contestant to complete within the allotted time frame. To make sure the challenges remain feasible, the team attempts each one.
On tonight's all-new episode of Cutthroat Kitchen, Alton's simple blueberry muffin request turned downright diabolical when he mandated that one chef use blueberry cartons as the sole mixing and cooking vessels in his prep work. Given the potentially liquid muffin batter and the multiple holes in the carton, mixing in those tiny squares was indeed evilicious — but it wasn't impossible, as the team found during its test.
Click the play button on the video above to watch the blueberry carton test unfold, and see how the culinary crew mastered this not-so-sweet sabotage.