Must-Have Kitchen Gadgets for Healthy Cooking
Stock your kitchen with these tools and gadgets to save time, energy, avoid messy clean-ups and enjoy healthier meal preparation with ease.
Make good use of kitchen gadgets and you'll save time, energy, avoid messy clean-ups and enjoy healthier meal preparation with ease.
• Make homemade pestos in your blender; make them lighter by replacing most of the oil with good-quality, reduced-sodium broth
• Puree fruits and vegetables to make smoothies and shakes
• Use your blender to make creamy pureed soups
• Puree fresh and frozen berries to make fruit coulis (a fat-free sauce made from just fruit to pour on low-fat frozen yogurt and angel food cake)
• For a fresh spice flavor (versus pre-ground, bottled spices), toast whole seeds of cardamom, cumin and fennel and then process until finely ground
Food Processor and Mini Prep Machines:
• Quickly chop herbs to add flavor and zing to practically ANYTHING (add fresh herbs just before serving)
• Use shredder attachment to shred carrots and zucchini for quick breads and muffins
• Finely grate fresh citrus peel (oranges, lemons, limes, grapefruit) and add to sweet and savory dishes and baked goods
• Finely grate hard cheeses so you can add great flavor while using less cheese
• Puree soups and sauces right in the pot or pan; it's more convenient and will cause less mess than using a blender
• Make healthy, veggie-packed sandwiches on whole-grain breads
• Grill meats, poultry, fish and vegetables with little or no fat and loads of flavor (the more you use the pan the more seasoned and flavorful it becomes)
• Thinly sliced potatoes, sweet potatoes and other vegetables before roasting (for baked chips and fries)
• Use to roast tomatoes and bell peppers to bring out their natural sweetness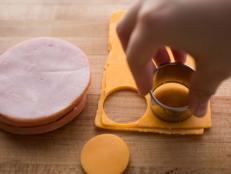 You'll never look at your pizza wheel the same again.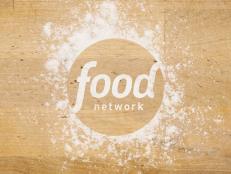 These days, it seems like there is a kitchen gadget for just about everything -- so which are must haves for making a healthy meal? Here are five gadgets I'd be lost without.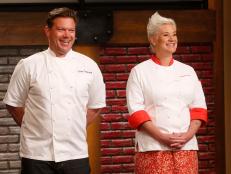 This weekend, tune in for healthy eats on The Kitchen and the season premiere of Worst Cooks in America.