These Are a Nutritionist's Top Picks for Mail-Order Ice Cream and Frozen Treats
Turns out, ice cream can be a part of a healthy diet!
Keep in mind: Price and stock could change after publish date, and we may make money from these links.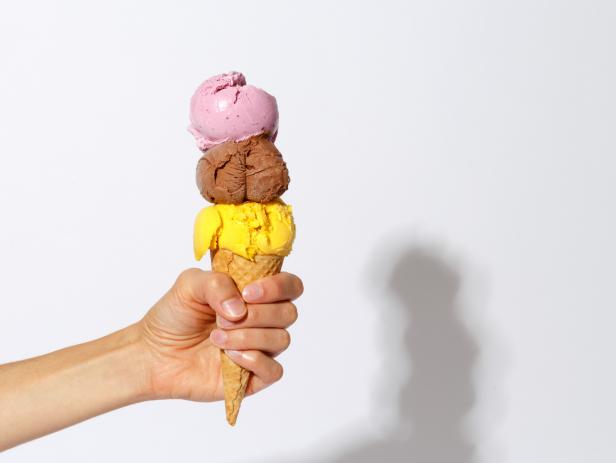 Jeniâ s Ice Cream
Like many passionate food entrepreneurs, Jeni Britton Bauer started small — really small. Her handcrafted ice creams were available only at a tiny food stall in the North Market, a popular public market in the heart of Columbus. It took four years before she opened a second, larger Jeni's shop in another part of town. Now, years, cookbooks and innumerable awards later, Jeni and her ice cream are seemingly everywhere, with shops dispensing those irresistibly delicious cones and cups of Salty Caramel, Brambleberry Crisp and Darkest Chocolate in all throughout the country. But Columbus is and always will be home.
Long before I was a dietitian, I was an ice cream lover. Working at a mom-and-pop ice cream shop during my high school and college years helped shape my strong belief that all foods can fit into a healthy diet. After slinging hand-crafted ice cream for over a decade, I have also developed a deep connection and strong appreciation for all that goes into the making of a high-quality frozen treat. Nowadays these cool creations come in all different shapes and sizes, with dairy-free and vegan options widely available. And the most exciting part – the very best frozen treats can be mailed right to your door.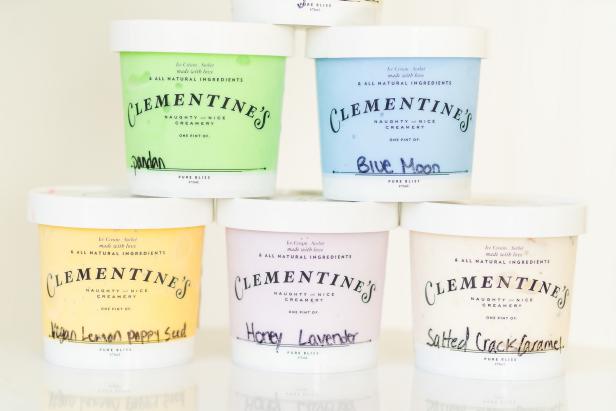 It would be a shame not to share this St. Louis treasure with the rest of the country. Featuring Naughty (boozy) and Nice (non-boozy) flavors, this may be the creamiest, most inventive ice cream on the planet. Some flavor offerings change with the seasons but if given the chance, don't miss the "naughty" Manhattan ice cream and Pink Champagne Sorbet. The coconut-based, vegan Lemon Poppy Seed and traditional Gooey Butter Cake are non-boozy but equally intoxicating.
Buy It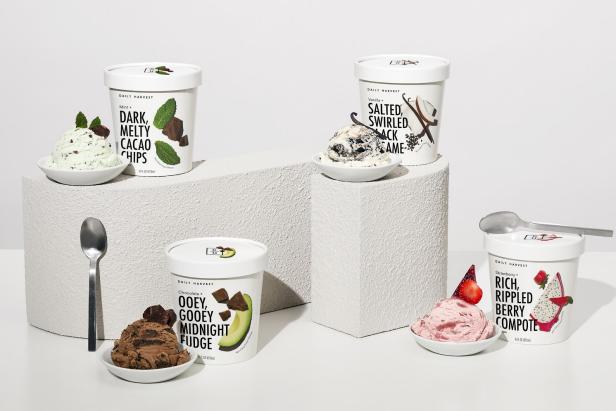 Always coming up with new plant-based creations, Daily Harvest has just launched their line of "Scoops," frozen treats with incredibly simple ingredient lists. Dessert lovers can indulge in flavors like Vanilla + Salted, Swirled Black Sesame made with coconut and ashwagandha and Strawberry + Rich, Ripples Berry Compote made with dragon fruit and probiotics.
Buy It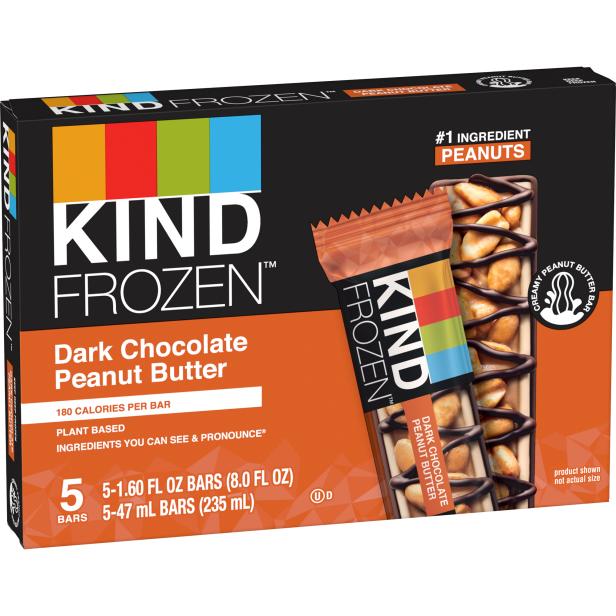 KIND bars have chilled out! KIND FROZEN offers creamy, plant-based frozen treat bars made from almond milk and layered with smooth dark chocolate, chopped nuts and nut butter. The two flavors (Dark Chocolate Almond Sea Salt and Dark Chocolate Peanut Butter) can shipped to you via Amazon and is found at Walmart, Target and most major retailers. Perfect for a healthy snack on a hot summer day.
Buy It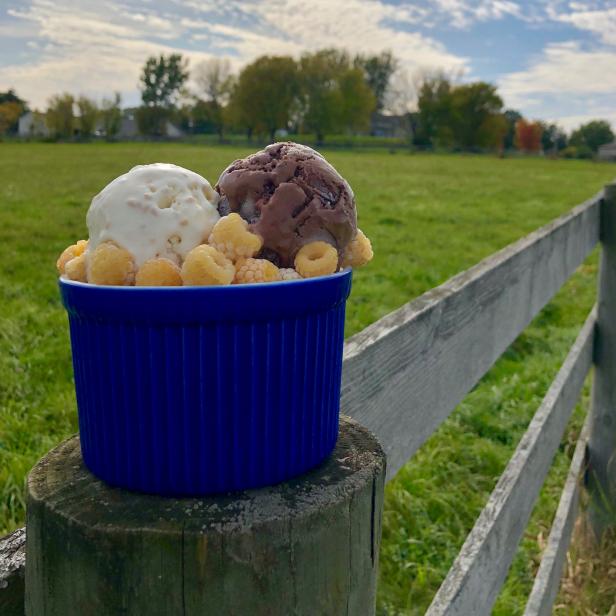 Attention to every detail, right down to the inspiring, yet sassy quotes printed on the pints, this Vermont-based, farm-to-cone operation will capture your taste buds and your heart.
Flavor offerings come from the berries, peppermint, honey and other ingredients grown and harvested right on site. It's hard to pick to a favorite but topping the list is Respect Your Elders made with their farm-fresh elderberries; Chaste Anne featuring a special variety of yellow "Anne" raspberries swirled in a simple vanilla base; and I Want Candy...with Chocolate, fresh peppermint ice cream with big chunks of dark chocolate.
Buy It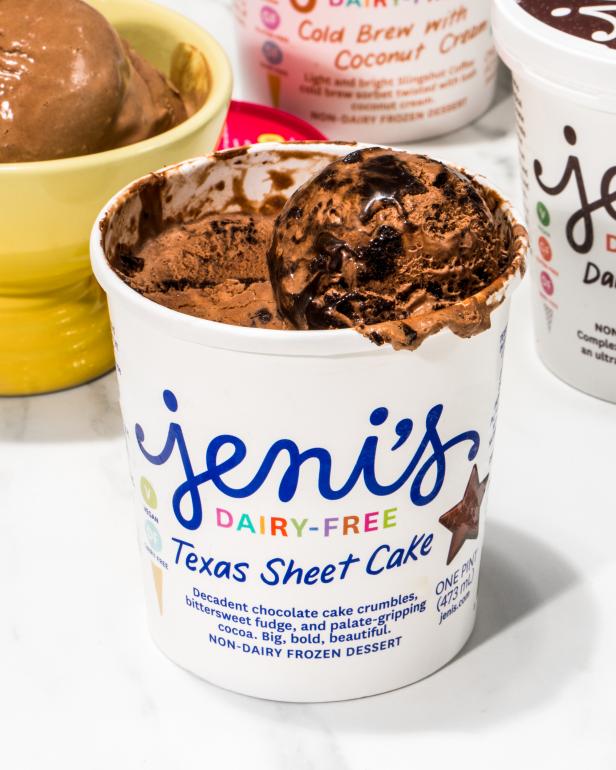 Ice cream made by a James Beard award winner? Yes, please! Jeni's scoop shops have opened all over the country but as my shipment proves, quality is not compromised in transit. Jeni's flavors are deeply creative, and the online shop offers a selection of signature flavors that are available year-round, as well as flavors that rotate seasonally. Lemon & Blueberries Parfait is a must-try for summer; a lemony buttermilk-and-cream base with blueberry swirl is a next-level flavor experience. And their Texas Sheet Cake is hands down the best dairy-free ice cream I have ever tasted. Finally, don't miss this summer's limited edition dairy-free Lemon Bar.
Buy It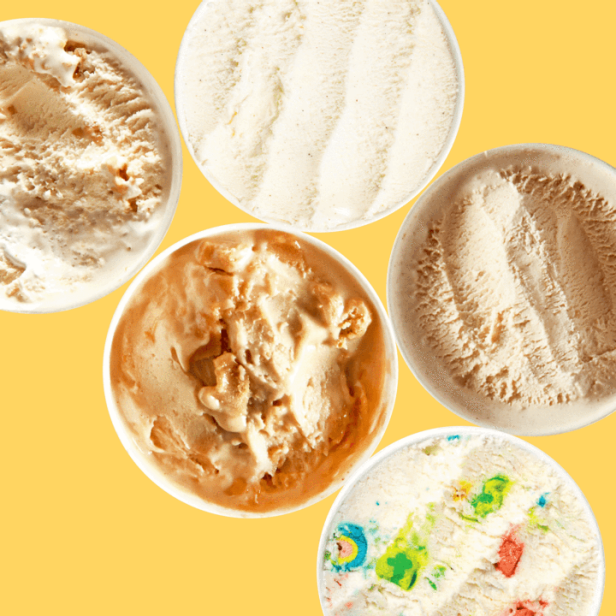 This West coast operation makes small batches of handmade ice cream in its Portland headquarters. This creative and inspired family ice cream biz screams fun! Seasonal flavors feature everything from breakfast cereal to fresh berries and staple flavors like Honey Lavender, Chocolate Gooey Brownie, vegan Strawberry Coconut Water Sherbet and other vegan oat milk-based flavors are NOT to be missed.
Buy It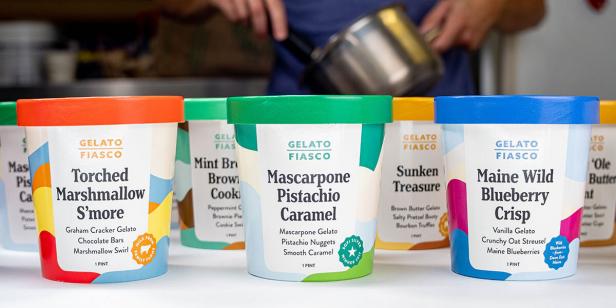 Two college guys and one cold and creamy dream! These two gelato enthusiasts set out to make a product worthy of its Italian heritage, that also celebrates the goodness of local Northeastern U.S. ingredients. From Maine Wild Blueberry Crisp to Torched Marshmallow S'more to the award-winning Mascarpone Pistachio Carmel, throw your own frozen treat festa to celebrate summer.
Buy It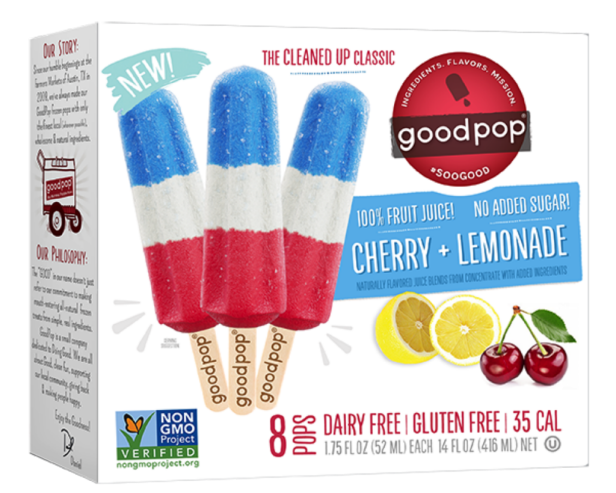 Channel childhood visits from the ice cream truck, but with fruit-filled alternatives free of artificial colors. Born in Texas and shipped to grocers and homes nationwide, these whole food icy treats come in several shapes and flavors including Coldbrew Latte ice pops and Cherry Limeade freezer pops.
Buy It
*This article was written and/or reviewed by an independent registered dietitian nutritionist.