Meet the Trick-Or-Treat King
Food Network Magazine has the scoop on where to get the best Halloween loot!
Trick-or-treaters in Lewiston, ME, know exactly where to find the best loot: 16 Brentwood Avenue. Since 1996, the man at that address, Peter Geiger, has been giving out king-size candy bars—and three bars to those who know the secret password (revealed on local radio). Last year almost 800 people visited, and this year Geiger is hoping to hit 1,000. His neighbors can't keep up with him: "I used to try," says Diane O'Donnell, "but now I just join him to help." If you live near Lewiston, you can help Geiger reach his goal by trick-or-treating there between 6 and 9 p.m.

This year's password is: Farmers' Almanac predicts a StormBowl 48!

(Photograph by Kang Kim)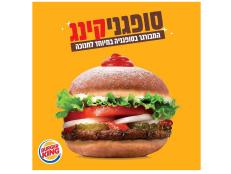 But doesn't everyone in the world deserve the magic of doughnut burgers?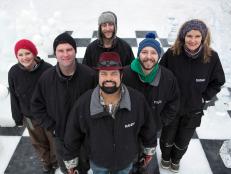 Get to know the ice sculptors extraordinaire of the Food Network show, 'Ice Brigade.'