Food Network Staffers' Must-Have Kitchen Organization Products
We've got the tried-and-true essentials to spring clean your kitchen.
Keep in mind: Price and stock could change after publish date, and we may make money from these links.
Here at Food Network, we recognize the valuable real estate of kitchen space. No one wants to test out a new recipe when the countertops are cluttered and the cabinets are stuffed to the seams. That's why we love these handy organization products — especially around spring cleaning season. Next time you're taking charge of your kitchen, consider picking up some of our favorite organization tools.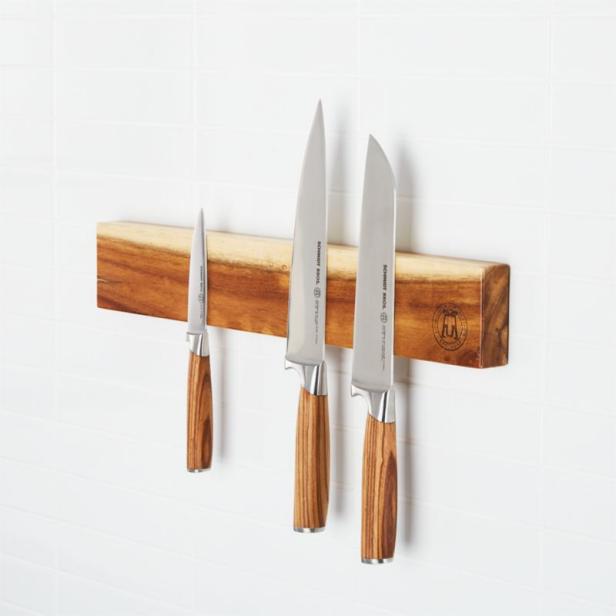 BUY IT: Crate & Barrel, $49.99

I have a magnetic wall bar for my knives and I'm obsessed with it. Not only does it make these essential tools easily accessible, but it also looks quite pretty on the wall (and takes up zero counter space).

— Tina Weber, Executive Producer, Snapchat
Buy It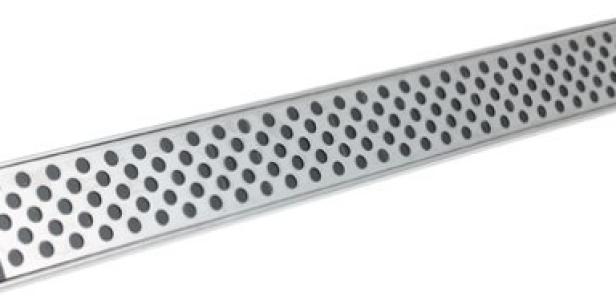 BUY IT: Amazon, $169.95

Admittedly, this is a pricey piece. But I have a beautiful collection of knives, and the last thing I wanted was to shove them in a drawer in my tiny apartment. So I got creative and decided to invest in a wall-mounted knife magnet. This one is so sturdy that it holds almost one dozen heavy knives and hasn't buckled in the nearly five years I've owned it.

— Maria Russo, Senior Digital Editor
Buy It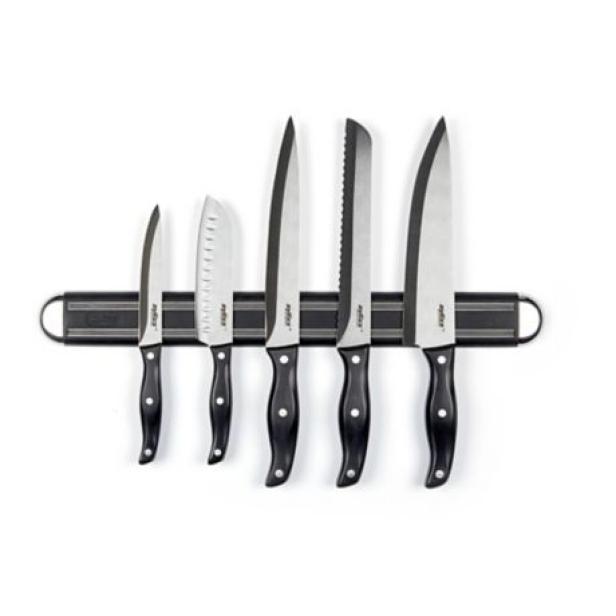 BUY IT: Bed Bath & Beyond, $14.99

I love a wall-mounted knife magnet and always have one in my kitchen. Knives in the drawer are dangerous (even when they have covers on them) and difficult to access. Having them right in front of you gets a bulky knife block off your counter and saves time because all the blades are visible.

— Alexis Pisciotta, Recipe Developer
Buy It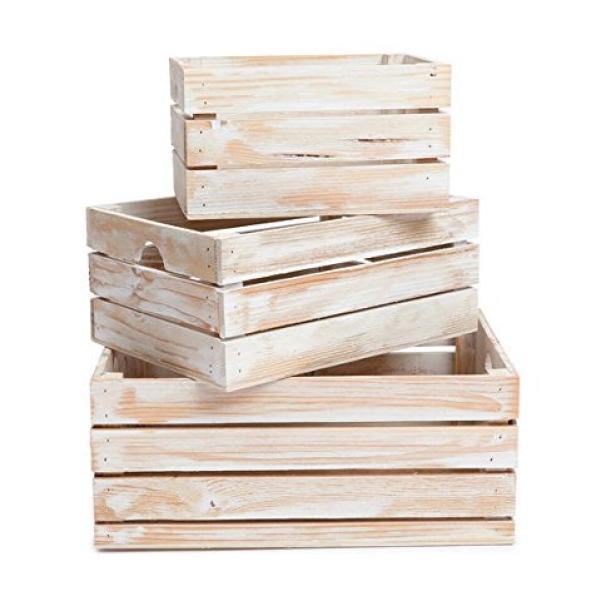 BUY IT: Amazon, $47.99

I tuck small things (like extra mason jars) and seasonal gadgets into farmhouse-style, wooden crates. I use a mix of sizes and arrange the crates with other pretty items (like a Bundt pan on a cake pedestal) so that the whole display doubles as home décor. My kitchen is clean and organized, I have more space in my cabinets and it looks like I hired an interior decorator!

— Kristie Collado, Associate Editor
Buy It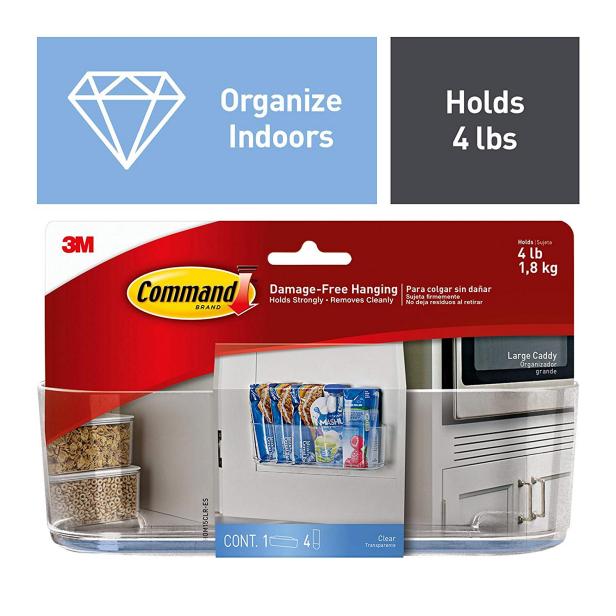 BUY IT: Amazon, $8.36

I was frantically searching through boxes of tea when I realized that I had this little organizer leftover from my bathroom renovation. I took the individually-wrapped teas out of their boxes, dropped them in the caddy and stuck it to the inside of the kitchen cabinet. Now I've got a little breakfast beverage nook that's organized, but not taking up room on my counters.

— Julie Hines, Manager of Digital Programming
Buy It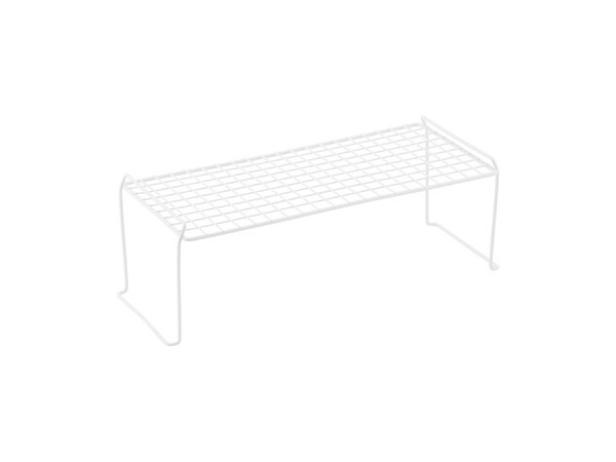 BUY IT: The Container Store, $6.99

One of my favorite products to use are White Grid Stackable Shelves. I place them in most of my cabinets to organize cutlery, utensils and even shelf-stable pantry items. I especially love this product because they allow me to access items easily without rearranging my whole kitchen.

— Amanda Neal, Recipe Tester, Food Network Magazine
Buy It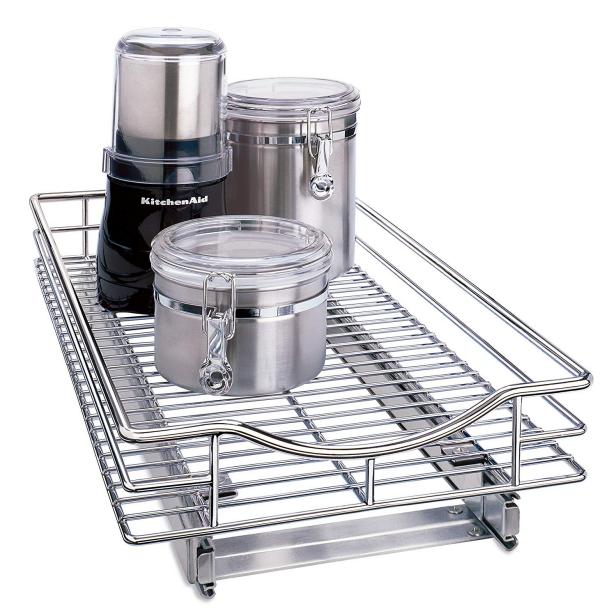 BUY IT: Amazon, $44.50

We bought a house with no kitchen drawers — and didn't notice until after we moved in! So we installed sliding shelves and put utensil organizers inside their steel pull-out baskets. I love how the bamboo organizers make it super easy for me to see everything in my faux drawers without wasting an inch of valuable space.

— Meghan Hynes Cole, Associate Editor
Buy It