Derby-Worthy Food and Drinks You Can Mail In
Celebrate the races from home in proper Derby style.
Keep in mind: Price and stock could change after publish date, and we may make money from these links.
Just because you may not be attending large gatherings this year, it doesn't mean you can't dust off your oversized hat, switch on the TV and watch the Kentucky Derby in style. Of course, part of that is having the proper food and drink, after all, isn't that what makes the party?
Here are nine things we love for the Derby this year.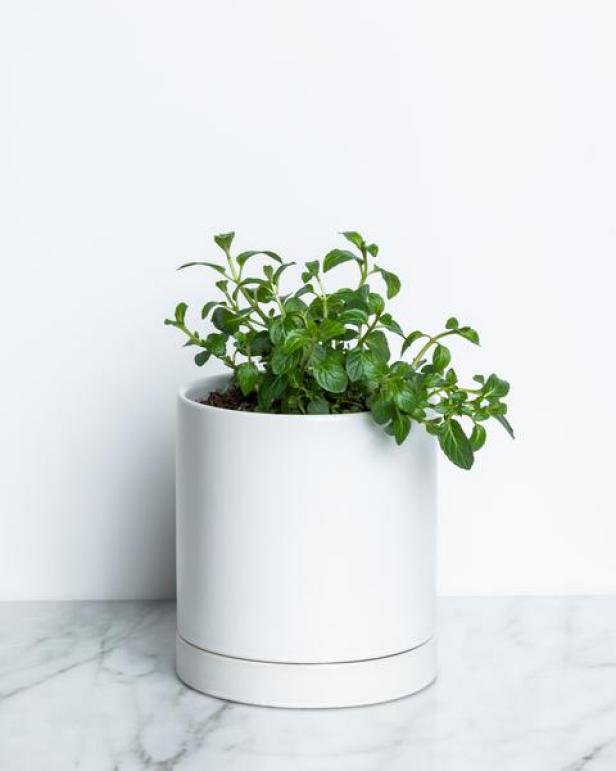 You'll want a few sprigs of mint for the signature Derby Mint Julep, but there's something nice about having a mint plant that will give you a chance to use the herb all year round. Muddle it for mojitos, throw it into lemonade, make pesto... after you've had your fill of Mint Juleps, of course.
Buy It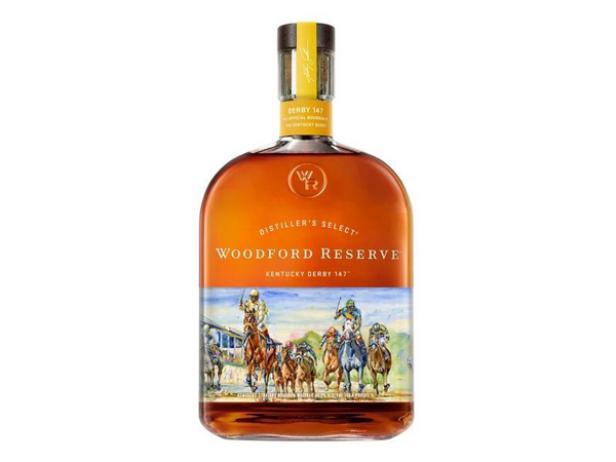 Every year Woodford Reserve (the presenting sponsor of the Derby) debuts a special bottle — this year featuring the artwork of Louisville resident, Richard Sullivan, with a watercolor of the thoroughbreds racing down the stretch. Take a sip or save as a collector's item.
Buy It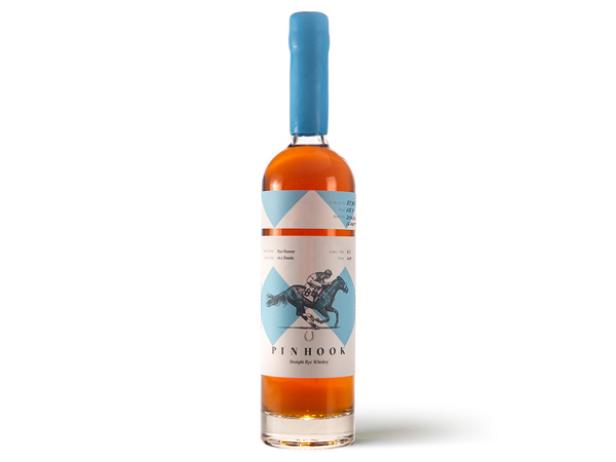 If you are up with the horse racing lingo, you'll know that pinhooking is the term they use when they're evaluating young horses for their potential to one day compete. Pinhook honors these young horses by putting a promising one on each of their bottles of Kentucky Bourbon or Rye. The perfect gift to send a friend you want to celebrate with in spirit.
Buy It
For a full Derby menu, look no further than this package with 10% of all sales going to the Jacques Pépin Foundation. The feast is complete with copper cups, mint syrup and fresh mint, plus turkey hot browns, poached crudité and Benedictine dip, ham and cheese biscuits with Woodford Reserve pimento cheese plus chips and a bourbon caramel stuffed molasses cookie.
Buy It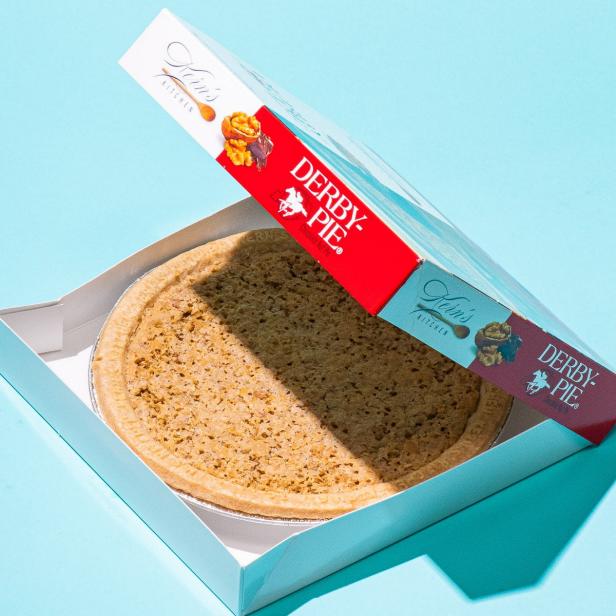 What's a Derby celebration without a Derby pie? This pie is the Kentucky dessert that dates back over 40 years. Filled with chocolate chips and walnuts in a flaky crust, you'll want to eat this one even after the horses are done racing.

Buy It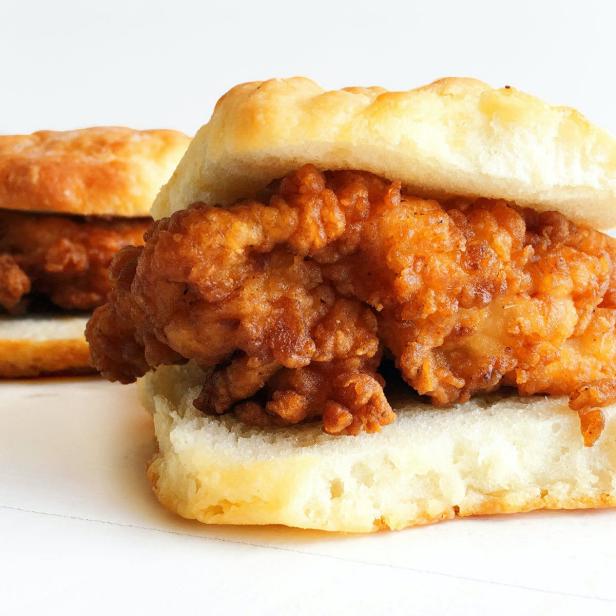 Fried chicken and biscuits are often the perfect menu addition, especially when it comes to the Derby. Few things are better than soft, buttery biscuits and crispy fried chicken. This version hails from Chapel Hill, North Carolina.
Buy It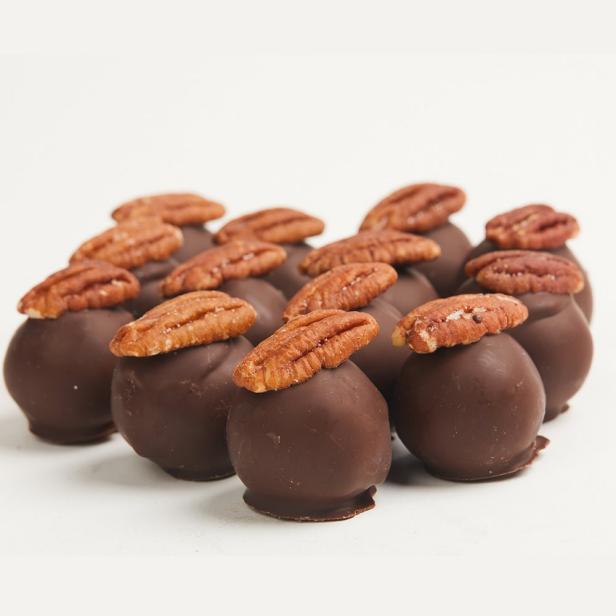 It's clear that Bourbon is a big part of a Derby celebration — it even shows up in dessert. These famous balls are made with chocolate, pecans and a touch of bourbon. The perfect sweet treat to pop in your mouth as you watch the race.
Buy It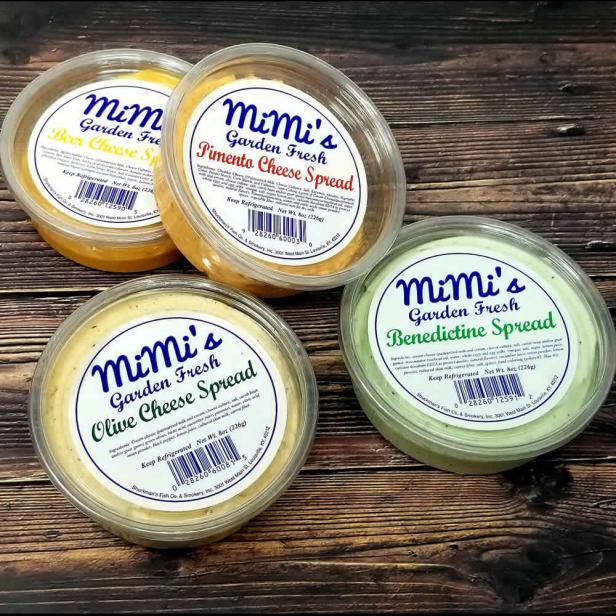 Any party is better with dips and for the Derby, there are certain staples. Let's start with the Benedictine spread made with cucumbers and cream cheese, a creamy pimento cheese spread and a helping of beer cheese. You can mix it up with their green olive dip too — all hailing from Kentucky.
Buy It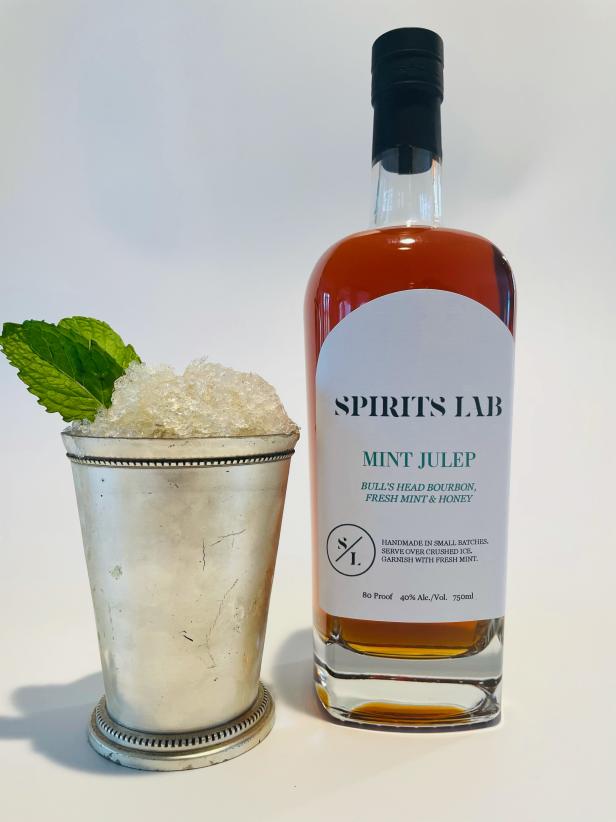 Sometimes you just want a cocktail ready to go and that's where this small Upstate New York distillery comes in. This ready-to-drink Julep is made with the distillery's own Bourbon, mint oil and simple syrup. All you need to do is add the fresh mint.
Buy It