If There Was Ever a Time to Buy a Coffee Bean Grinder, It's Now
It'll up your coffee game for good.
Keep in mind: Price and stock could change after publish date, and we may make money from these links.
Much like anything else, crafting a proper cup of coffee comes down to having the right equipment. Selecting the right machine for your desired brew is obviously important, but so is what you're putting into it. That's why — whether you're starting to get creative with coffee or are a pour-over purist — it's time to get yourself a proper coffee grinder.
If you've been looking to improve your morning cup of joe, you've probably read or heard about investing in a coffee grinder. After all, a great cup of coffee really starts with freshly-ground beans, and even if you're a fan of a classic drip coffee, investing in a grinder can really elevate your drink. Different methods of brewing, including automatic drip, cold brew, French press, pour-over and espresso, require a different coarseness to the beans. (We have a whole story on grinding the perfect bean for you here.) For example, if you love cold brew, you're going to want a coarser grind to your beans than you would for regular drip coffee. And, if you have a semi-automatic espresso machine that requires you grind your own beans, you'll want to have the ability to grind those beans much more finely than you would for other brewing methods.
Whether you're looking for something with all the bells and whistles or simply want a way to quickly grind your coffee, there is an option for you.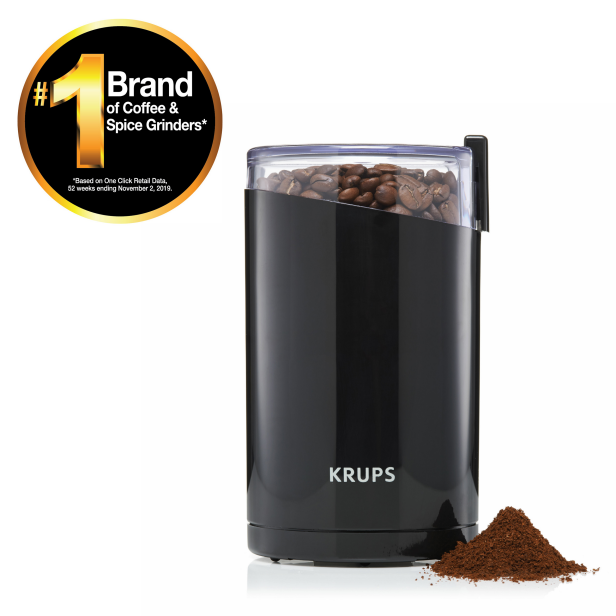 This no-fuss grinder is a favorite among Amazon shoppers and a go-to for us as well. We love how quickly this grinder transforms beans for drip coffee and how quiet the process is. (If you drink coffee before your roommates wake up, the noise level is important.) It's compact enough for easy storage and can be used for anything from coffee beans to spices and nuts. At less than $15, it's a small investment to easily upgrade your coffee.
Buy It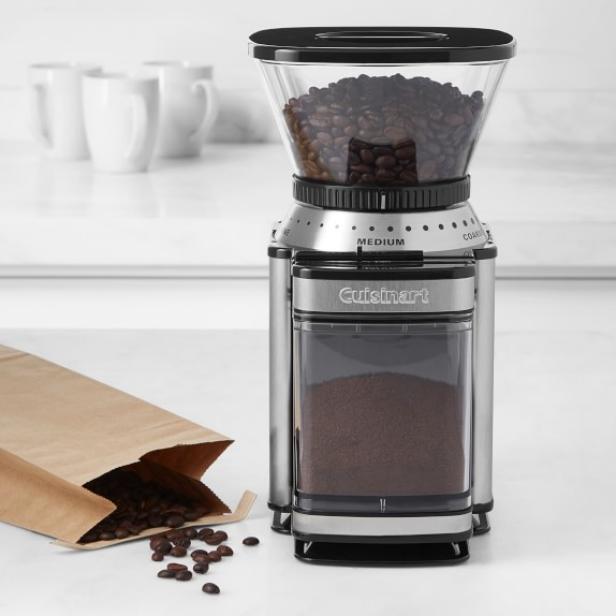 When we talked to illy's U.S.-based master barista, Giorgio Milos, he emphasized how critical a high-quality flat or conical burr grinder is for pulling a quality shot of espresso. This version from Cuisinart is a top-seller at Williams Sonoma and a great option if you're looking for a quality grinder at a reasonable price. Cuisinart recommends this grinder for pour-over coffee, but we think it can be used for just about any brew since it has 18 different grind selections, ranging from ultrafine to extra-coarse.
Buy It
The OXO Conical Burr grinder is a favorite at both Amazon and Williams Sonoma, and this version comes equipped with the extra scale feature, which will ensure the most precise and delicious cup of coffee. An expert at Williams Sonoma recommends this grinder for everything from a coarse, French press grind to a fine, espresso grind. If you're not sure how much coffee you need, this grinder will do the math for you and grind the perfect amount based on how many cups you want to brew.
Buy It