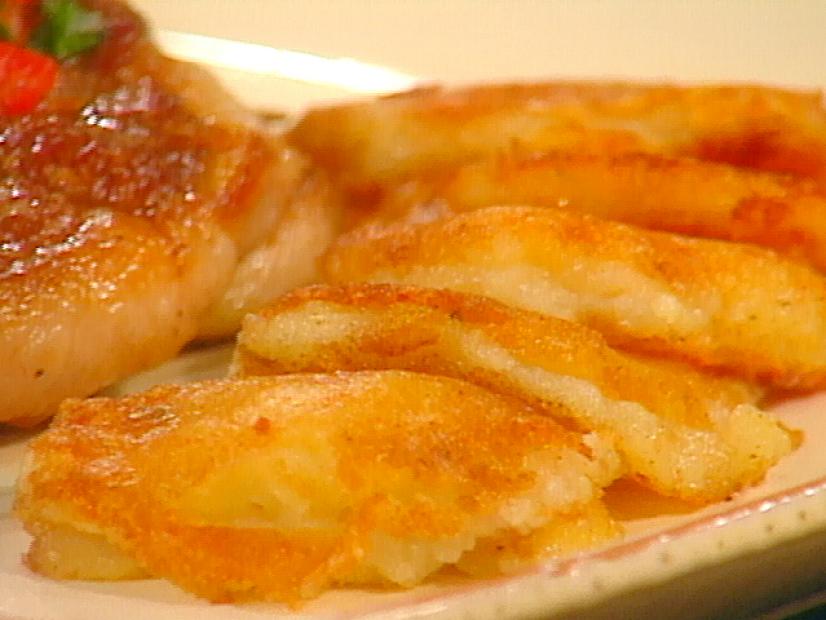 Divide the mashed potatoes into 8 equal portions. Use your hands to form 1/2-inch thick patties.
Heat the oil with the butter in a large nonstick skillet over medium-high heat until almost smoking. Mix the flour with the salt and pepper in a pie plate. Coat the potato patties in the flour mixture. Add the potato cakes to the pan and reduce the heat to medium-low. Cook until they have formed a golden crust, 15 to 20 minutes. (Peek underneath using a spatula before turning.) Turn and cook the other side until golden brown, about 15 minutes. Season with additional salt and pepper and serve hot.
Make mashed potatoes from the "innards" of the Garlic Roasted Potato Skins by mashing them with 1/2 cup hot milk and 4 tablespoons of softened, unsalted butter. Don't forget to season them with salt and pepper! Chill the mashed potatoes overnight for the best results.