This genre of cheese has been treated with molds that form interior pockets and veins that can range in color from dark blue to blue-green to blue-black and everything in between. The mold used is penicillium—either P. glaucum, P. gorgonzola or P. roqueforti. Though the spores may be naturally airborne, most cheesemakers strive for consistency and add the blue-mold strain (either in a powder or in a liquid) to the milk or curds, or in some instances by spraying or inoculating the formed cheese. Because the cultures won't create bluing without air to feed the bacteria, the cheeses are pierced with metal skewers so that oxygen can reach the interior. Some of the more popular of the blues include gorgonzola, roquefort and stilton. Blue cheeses tend to be strong in flavor and aroma, both of which intensify with aging.

From The Food Lover's Companion, Fourth edition by Sharon Tyler Herbst and Ron Herbst. Copyright © 2007, 2001, 1995, 1990 by Barron's Educational Series, Inc.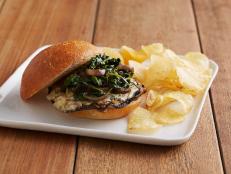 You won't miss the meat here.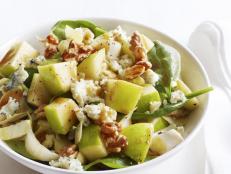 Make a fresh, fun dinner this Meatless Monday.