Do TikTok Food Hacks Actually Work?
A culinary expert weighs in.
It's no secret that TikTok is one of the biggest influencers in the food world. From dalogna coffee to five-ingredient cookies, everything that causes a sensation on the app is bound to spill over into your kitchen. However, as we've learned from past trends, not every viral food moment is actually, well, good. That's why we asked our recipe developer, Amanda Neal, to weigh in on the biggest trends that are taking TikTok by storm.
Recently, our TikTok feeds were filled with videos of people hacking a boxed cake mix to make bakery-style cake cupcakes. The secret? Add two extra eggs to what the mix calls for, swap milk for water and replace the oil with melted butter (plus a little extra). We were curious about how well it would actually work, but Neal says it makes perfect sense.
"If you think about baking as a science, I think this hack has potential to work," she said. "To start, swapping milk for water should tenderize the cake, making it lighter and fluffier. Also, adding butter (and more of it) will provide a richer flavor and moistness to the cake. Two additional eggs will also provide more structure and actually give the cake a 'bouncy' texture. I personally find boxed cake mix to be delicious on its own, but this sounds like a fun hack to try!"
That being said, she doesn't think all TikTok hacks will necessarily result in a dish worth repeating. "When looking for good food hacks, keep in mind that some may be more successful than others," she said. "I avoid the hacks that seem like a lot of work for very little reward (ie. the pancake cereal)."
At the end of the day, there's no guarantee that any hack will ever work. But you can still use them as an opportunity to try something new, play around in the kitchen and break out of your comfort zone a little. As Neal says, "Cooking and baking should always be fun! And if that means making hundreds of tiny pancakes for breakfast, then you do it!"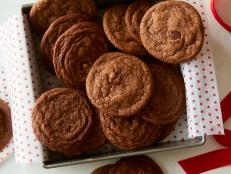 Spoiler alert: Cake mix is definitely not just for cake.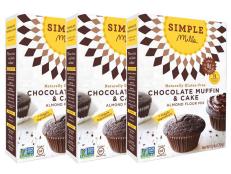 Seriously, it's that good.