A sharp-edged instrument used for cutting, peeling, slicing, spreading and so on. Most knife blades are made of steel, but a material called ceramic zirconia is now also being used. It reportedly won't rust, corrode or interact with food and is reputed to be second only to the diamond in hardness. Knife handles can be one of many materials including wood, plastic-impregnated wood, plastic, horn and metal. The blade should be forged carbon or high-carbon stainless steel that resists stains and rust and gives an excellent cutting edge. A good knife should be sturdy and well balanced. In the best knives, the end of the blade (called the tang) extends all the way to the end of the handle, where it's anchored by several rivets. Knives come in a variety of different sizes and shapes—each with its own specific use. A French knife (also called chef's knife), with its broad, tapered shape and fine edge is perfect for chopping vegetables, while the slicing knife cuts cleanly through cooked meat with its long, thin, narrow blade. Knives with serrated or scalloped edges make neat work of slicing softer foods such as bread, tomatoes and cake. The pointed, short-bladed paring knife is easy to handle and makes quick work of peeling, removing cores, etc. Knives used for table service are usually named after their use, such as dinner, luncheon, fish, butter and steak knives.

From The Food Lover's Companion, Fourth edition by Sharon Tyler Herbst and Ron Herbst. Copyright © 2007, 2001, 1995, 1990 by Barron's Educational Series, Inc.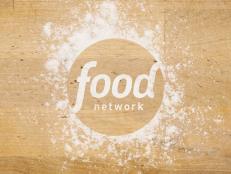 Tips for storing and sharpening your knives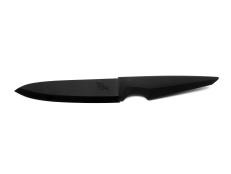 We're giving away one Edge of Belgravia Onyx Chef's Knife to one randomly-selected commenter.