Protected Designation of Origin (PDO)
In 1992, the European Union (EU) approved two categories of protected names—protected geographical indication (PGI) and Protected Designation of Origin (PDO), the latter having more restrictions on its use. The PDO is designed to protect and recognize indigenous agricultural products, foodstuffs, wine and spirits of member countries. Before applying for a PDO, a product must first be approved by its country's national system of standards, which include rigorous quality and production regulations. To use a particular name in the product, the item's quality or traits must be attributable to the particular geographical environment where it's produced, such as local traditions, soil attributes, water and climate—factors that cannot be duplicated elsewhere. All production must occur in this geographical area, and there must be a very close connection between the environment and the product's prominent characteristics. Though the PDO acronym is most commonly used in Europe, this designation goes by other names in some countries: DOP (Denominazione di Origine Protetta in Italy and Denominação de Origem in Portugal) and AOP (Appellation d'Origine Protégé) in France. See also appellation; protected geographical indication.

From The Food Lover's Companion, Fourth edition by Sharon Tyler Herbst and Ron Herbst. Copyright © 2007, 2001, 1995, 1990 by Barron's Educational Series, Inc.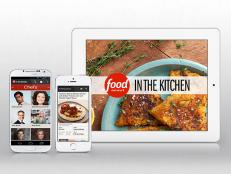 There's much to celebrate today: FoodNetwork.com, among others, is being recognized by The Webby Awards.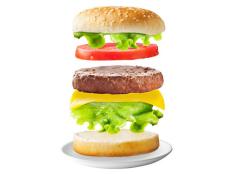 Consider the hamburger: Tucked inside a bun and served with fixings, it's an American icon. But how did it get that way? This National Geographic video traces the hamburger's history.