Essential Picnic Checklist
Follow this outdoor dining checklist and you'll be the best-prepared picnicker at the beach or park.
Picnic basket or canvas bag
Cooler
Picnic blanket (preferably waterproof on the bottom)
Picnic chairs (if anyone in your group is not happy on the ground)
Portable picnic table (if that's the kind of picnic you're having!)
Plates
Utensils (including serving utensils)
Napkins
Cups
Drinks (including lots of water)
Bottle opener
Cutting board (also useful as a level serving surface, perfect for drinks)
Sharp knife (even if you don't plan to cut things, it's still a good idea)
Salt and pepper
Mustard, mayo, ketchup, etc., if needed (a great way to make use of extra packets from a takeout place)
Paper towels (and maybe wet wipes)
A couple of dishtowels (always handy, and useful to buffer and support dishes in transport)
Extra plastic containers or sturdy zipper-top bags for packing up dirty utensils, leftovers, etc.
Trash bags
Insect repellent
Flashlight (if you plan to be out into the evening hours)
Sport or activity equipment (Frisbees, balls, bubbles, water guns ... whatever the crowd likes)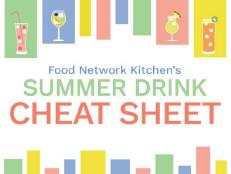 With this handy chart, quickly whip up refreshing sips all season long.