A manual or electric kitchen device used to extract the juice from fruit, and with some models, vegetables. Most of those used strictly for juicing citrus fruits have a ridged cone onto which a halved fruit is pressed. An old-fashioned form of this tool is the reamer, a ridged, teardrop-shaped tool with a handle. A reamer is used primarily for citrus fruits.

From The Food Lover's Companion, Fourth edition by Sharon Tyler Herbst and Ron Herbst. Copyright © 2007, 2001, 1995, 1990 by Barron's Educational Series, Inc.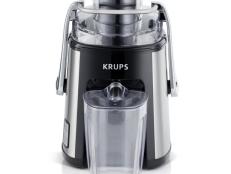 We're giving away a KRUPS Juice Extractor. Just let us know, in the comments, your go-to juice ingredients.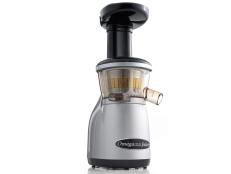 Looking to upgrade your juicer or start making fresh fruit and vegetable juice at home? Find out if the Omega Vert 350 is for you.