Krispy Kreme Is Giving a Dozen Doughnuts to Blood Donors
Generosity is its own reward, but a free Original Glazed dozen is always welcome.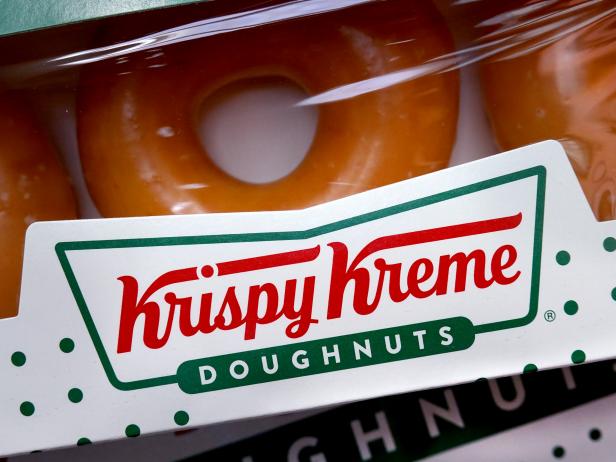 1316486082
CHICAGO, ILLINOIS - MAY 05: Original Glazed doughnuts are sold at a Krispy Kreme store on May 05, 2021 in Chicago, Illinois. The doughnut chain reported yesterday that it plans to take the company public again. The company was taken public in 2000 but struggled before being acquired by JAB Holding Company in 2016. (Photo Illustration by Scott Olson/Getty Images)
Doing something generous may be its own reward, but Krispy Kreme is sweetening the pot with doughnuts.
The doughnut chain has announced that it will thank those who donate blood or platelets to the American Red Cross between January 24 and 31 by giving them a free Original Glazed dozen.
The move follows the Red Cross's recent announcement that it is facing its worst blood shortage in more than 10 years, posing a threat to patient care.
On January 11, a few days into National Blood Donor Month, the Red Cross asked all Americans who could donate blood to do so. But severe weather in the intervening days impeded blood drives and efforts to rebuild the Red Cross blood supply. This, in turn, has affected the Red Cross's ability to distribute certain blood products to some hospitals.
And so Krispy Kreme has thrown its weight — and its doughnuts — behind the Red Cross's redoubled appeal to the public to come forward to donate blood as soon as they are able to prevent the delay of critical medical care.
People who donate blood from now until the end of the January can get a free Original Glazed dozen by visiting a participating Krispy Kreme location through January 31 and showing a donation sticker they received while donating blood or platelets or their donation confirmation on the Red Cross blood donor app.
"We're grateful for all that the American Red Cross does for our country and we want to help them. Hopefully a free Original Glazed dozen will increase awareness and even mobilize those who can give blood," Dave Skena, Krispy Kreme's chief marketing officer, said in a press release. "We want them to enjoy the doughnuts with our thanks but also share the doughnuts while encouraging others to roll up their sleeves."
Krispy Kreme is encouraging its employees to give blood as well.
You can make an appointment to give blood or platelets by using the Red Cross Blood Donor App, visiting RedCrossBlood.org or calling 1-800-RED CROSS (1-800-733-2767).
While there is a need for platelets and blood of all types, type O — both positive and negative — blood is in particularly short supply.
Paul Sullivan, senior vice president of Donor Services for the American Red Cross, said the organization was "grateful to Krispy Kreme for helping us thank our generous blood donors who are stepping up to help restock hospital shelves for patients in need during this historic crisis" and hopes the free doughnuts "will help provide a 'dozen more reasons' for eligible individuals to make and keep their donation appointments in the days ahead."